Instor by Kider to enter wooden fixture manufacturing
By Satarupa Chakraborty | December 20, 2018
The company is targeting fashion, apparel and lifestyle brands.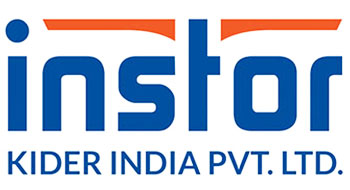 Pune-based shelving system & display fixture manufacturing company, Instor by Kider India Pvt Ltd, is looking to expand their wood facility soon to serve apparel and fashion retail brands. Kider, originally a company from Spain, was taken over by Indian promoter in 2014 and has been manufacturing mostly metal shelving systems.
Explaining further on the future plan, Manu Sharma, President, Instor by Kider India Pvt Ltd, shared with Retail4growth, "Right now, we have tied up with one of the leading wooden fixture manufacturing firms of the country to expand our expertise in wooden fixtures. We will disclose our partner's name only after a certain scale of operation is achieved."
Kider has also deployed an additional paint-line to their facility for boosting their powder-coating infrastructure and is looking to add one more paint-line soon. Kider's facility has also been fortified lately with a wire-bending machine and press machine. "The press machine will expedite our operation faster and at a much lower cost," Sharma added.
Similar News
Kider's doubled-up fixture facility has now moved to full automation; 40% of its welding and fabrication is robotized. The retail fixture manufacturing company is in talks with some European players for exporting retail fixtures to European market
Under the new leadership, Kider India will build on its existing capability and expand the current capacities to connect with more retailers across India