ISA 2018: Speaker - Beena Thomas, GCPL
By VJ Media Bureau | February 08, 2018
Beena has been working for over 14 years in the FMCG space covering Sales, Customer Marketing, Consumer Insights and Marketing, She will be participating in the panel discussion on "Evolving trends in Shopper Marketing to the Connected Indian Consumer" at In-Store Asia 2018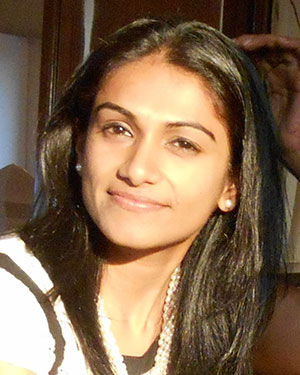 Beena Thomas, GM- Trade Promotion Management, Shopper Marketing and Insights at Godrej Consumer Products Ltd, will be participating in the panel discussion on "Evolving trends in Shopper Marketing to the Connected Indian Consumer" at In-Store Asia 2018, the largest retail experience expo and convention in the Indian subcontinent, which is scheduled to be held between 22nd-24th February 2018 at Bombay Exhibition Centre, Goregaon, Mumbai.
Beena has been working for over 14 years in the FMCG space covering Sales, Customer Marketing, Consumer Insights and Marketing. She started her career with Colgate Palmolive in India, and moved to the United States to work with the first Shopper Marketing team. This team developed strategy and tactical solutions for Colgate Palmolive for key modern trade chains.
Post her return, she joined Marico to help establish their Shopper agenda and from there to GCPL where she has been helming Shopper Insights, revamping key Channel programs and pushing the envelope with strategies for multiple channels and categories.