ITC announces Sustainability 2.0 agenda
By Retail4Growth Bureau | June 07, 2022
The FMCG giant scales up its "360-degree interventions for a Greener Earth" while reaffirming its Sustainability 2.0 commitments on World Environment Day.
As part of the World Environment Day related initiatives, FMCG major ITC has announced that it has reaffirmed its commitment towards a Greener Earth through its Sustainability 2.0 agenda.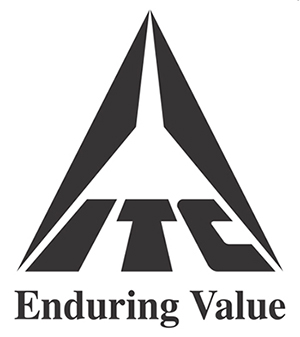 Building on its sustainability journey of over two decades, ITC, under the leadership of its Chairman, Sanjiv Puri, has articulated an ambitious vision to scale up its efforts in fighting climate change, whilst supporting large scale sustainable livelihoods.
Commenting on ITC's multidimensional sustainability initiatives, S Sivakumar, Group Head, Agri, IT and Sustainability, ITC Ltd, said "ITC has, over the years, implemented innovative business models which synergise the building of economic, environmental, and social capital as a unified strategy. Today, our ambitious Sustainability 2.0 agenda aims to further strengthen ITC's efforts towards decarbonisation, building green infrastructure, promoting climate-smart and regenerative agriculture, ensuring water security for all, restoring biodiversity through nature-based solutions, creating an effective circular economy, creating sustainable packaging solutions and enabling the transition to a net zero economy. We believe this will go a long way in combating the climate crisis and supporting meaningful livelihood opportunities."
As a part of its efforts to transition towards Net Zero, ITC has made significant investments in renewable energy. Currently, clean energy powers 24 factories, 14 hotels, and 5 office buildings of the Company across 14 states. Last year, ITC set a target to meet 100% of its grid electricity requirements from renewable sources by 2030. Currently, it meets around 42% of all its electrical energy requirements through renewable means.
Moving towards Circular Economy, the Company went beyond plastic neutrality in 2021-22 by collecting and sustainably managing more than 54,000 tonnes of plastic waste across 35 states/union territories. ITC's flagship solid waste management programme, ITC 'WOW – Well Being Out of Waste' programme, has covered over 1.8 crore citizens providing sustainable livelihood to more than 17,300 waste collectors.
In line with its vision for a sustainable packaging future, ITC's Paperboards and Packaging Businesses have leveraged cutting-edge research and innovation capabilities of ITC Life Sciences and technology Centre to launch several first-of-its kind packaging solutions, which facilitate reduction, substitution and recyclability of plastic. The company is now endeavouring to ensure that over the next decade, 100% of its packaging is reusable, recyclable or compostable/biodegradable.