Jaypore opens its first offline store
By Satarupa Chakraborty | March 24, 2018
Marking the brand's omni-channel journey, Jaypore's first physical store spanning across 1400 sq ft at New Delhi's Greater Kailash area, merges traditional and modern settings in its store design while white ruling primary colour palette and the store includes a number of ethnic Indian elements in terms of design.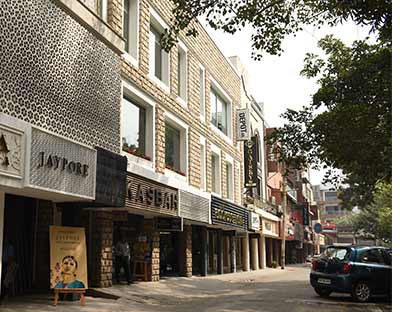 Online fashion and accessories brand has recently started their omni-channel journey opening their first brick-and-mortar store in Delhi's Greater Kailash area spanning across 1400 sq ft. The brand started its online journey about 6 years back.
Spread across 1400 square feet and two levels, the Jaypore store takes forward the brand's core aesthetic of bringing Indian design heritage into the now. A physical space where traditional meets modern, and eclectic comes together with classic for style accents to suit the sartorially forward modern Indian lifestyles. An intricate Rattan Jaalifacade, reminiscent of palaces of Jaipur, sets the backdrop for soothing white interiors punctuated with rustic wood accents, and the criss cross play of natural light offsets the vibrant abundance of design all around. From season appropriate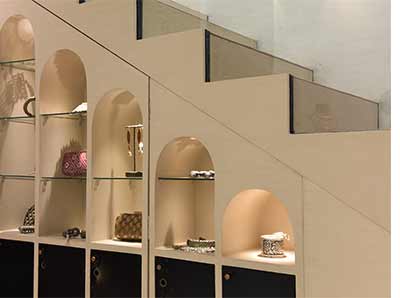 contemporary apparel capsules to one of a kind craft collectibles, vintage silver jewelry and folk accessories, there is something for every Indian fashion & design lover at the Jaypore store.
In the words of Puneet Chawla, Co-Founder & CEO, Jaypore, "Our first store is an attempt to connect with our audience at a deeper level, giving them a firsthand touch and feel experience that is not possible online. We first ventured offline last year in August with our Open House, a cross country travelling exhibit that has since toured 8 cities, meeting with immensely positive response everywhere. This reaffirmed our notion that offline Jaypore stores are the way ahead for us. Starting with New Delhi, right where our online journey started, our offline chapter has only just begun."
As reported by the brand, Jaypore continues to be an online-first brand and the Jaypore store will reflect this as a space where commerce will intersect with culture while technology will add a new dimension to the art of curation and discovery creating a seamless omnichannel experience for visitors in store. Bringing together the physical and digital world of Jaypore, in-store tablets and digital screens will facilitate browsers with detailed information on all that they see in the store as well as provide options for similar items online, style guides, tips and a quick access to the entire Jaypore universe while in store. Making their shopping experience effortless, fun and fulfilling,