Kolkata gets a new label, Amalin
By Nabamita Chatterjee | Vjmedia Works | April 01, 2014
Amalin Datta has introduced his new fashion trend in the city with his label"œAmalin"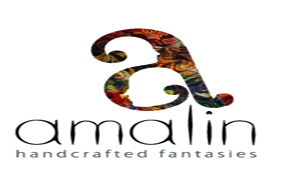 Designer Amalin Datta launches his debut line for Women'Amalin', an ensemble of high-end Pret line with traditional and contemporary designs . The collection of this new label is going to be available from the designer's flagship store in Kolkata which is strategically located at 40/1A Broad Street.
Speaking on the occasion, designer Amalin Datta said, "I like creating alternative forms of experience. A key element in this is design, another, of course, is fabric. I derive motivation from everything in life - music, art, texture, color, architecture, nature. As I grew up in a very artistic family, I was imbued with a deep respect for every arts tradition in this world. My design is inspired by my love for the genius of artisans, weavers and potters the world over. My canvas, always, is tassar, raw silk, khadi, jamewar, Banaras brocade. My design is only to highlight the beauty."
His wardrobe for women recreates the ageless heritage of Indian textile in a contemporary vocabulary. With art, music and mythology as his horizon, Amalin innovatively adapts traditional line, colors and design elements to create a new coliseum. Amalin synthesizes print embroidery and dye to rework the magic of Indian aesthetics. In the process, he steps in where prêt stores sign off and pre-empts the ramp-wear artiste.
The uniqueness of his design lies in that he sits with his team of karigars to individually work out the dresses. Amalin does not mass produce for chain stores - he designs only to meet individual demand. In the immediate future Amalin Datta plans to open another flagship store in Delhi and aims to get order from various other parts of the country.