Kwality Ltd sets up team for major business transformation
By Bhawana Anand | Vjmedia Works | November 05, 2014
The new Business Transformation Team will be headed by Nawal Sharma and Ateet Gaur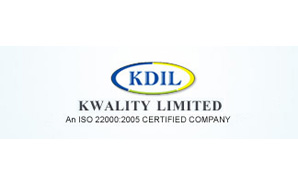 Kwality Limited, a leading dairy foods company, announced a major business transformation as the company pulls out all stops to emerge as the premier player in India's dairy segment. The new Business Transformation Team will be headed by Nawal Sharma and Ateet Gaur. With its present turnover at Rs 5,000 crore, Kwality is poised for a major transformation vis-Ã -vis its marketing and the entire product portfolio, which will be expanded to project the company as a consumer-oriented brand. The mandate of the Business Transformation Team is to propel Kwality into the numero uno position in the dairy industry by launching a bouquet of value added products in the years to come.
Elaborating on the appointments, Sidhant Gupta, Director - Kwality Ltd said, "As family incomes and aspirations soar in an emerging India, the dairy business is witnessing year-on-year growth in volumes, even as the business gets increasingly competitive. Today, tried-and-tested tactics of previous years are no longer relevant to retain or boost market share. Aware of these challenges, Kwality Ltd will implement key strategic initiatives through its Business Transformation Team. Accordingly, we are pleased to welcome Nawal Sharma and Ateet Gaur as part of the team. We believe, their technical prowess and product management acumen will augment the arsenal of our Business Transformation Team, driving greater growth and faster market penetration across India in the days ahead."
Nawal Sharma's varied experience spans over 23 years, of which 11 were with the Reliance ADA Group as VP & National Head Customer Interface. According to the company, he brings in unique business transformation skills in managing business, process, organization and execution frameworks. His core competence is in setting up new businesses and building organization valuation besides top line & bottom line.
Commenting on his appointment, Nawal Sharma said: "I am pleased to be part of its Business Transformation Team, as Kwality Ltd is one of the most reputed companies in the dairy sector. While rising demand, migration of consumers to packed milk and better margins in the value-added segment denote significant growth potential in the business, every percentage point increase in market share needs to be earned in an ultra-competitive domain. The challenges ahead are exciting and I eagerly look forward to working with the Business Transformation Team as we take Kwality Ltd to higher orbits of achievement."
With more than 20 years' experience in sales and marketing, Ateet Gaur previously served as the Sales Director at the Adidas Group, where his stewardship significantly boosted growth and profitability. In both start-ups and established corporate entities, he has a robust track record of increasing revenue, market share and profitability.
"During the past decade, increasing urbanization and the rising urban ethos in rural regions has seen new markets beckon the dairy industry. But market penetration can no longer be taken for granted, since diverse geographies need localised strategies to win market share. Given these challenging conditions, I am delighted to be part of Kwality Ltd's Business Transformation Team because I believe the brand is all set to make waves in the dairy segment and I look forward to contributing my might in this new growth journey," Ateet said.