Large appliances get online sales boost
By Dinesh Jain | November 23, 2015
Large appliances include TVs, washing machines, refrigerators, air conditioners and microwaves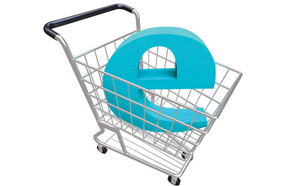 Since coming on board Flipkart exclusively in February this year, Vu TVs, promoted by a member of the Saraf family, owners of personal computer-maker Zenith Computers, has seen three-fold growth in business.
Executives at Vu Technologies, the company that promotes Vu TVs, say the growth is a result of not only pricing and product features but also the growing trend of consumers willing to shop online for large appliances.
The market is still small. Four or five per cent of the Rs 60,000-crore large appliances segment - including TVs, washing machines, refrigerators, air conditioners and microwaves - are purchased online in India. However, this market has doubled in the past year. Last year, the percentage of large appliances purchased online was only two to three per cent, say experts tracking the market.
The forecast is that this market will only grow as e-tailers make it convenient for shoppers to purchase these products online. Flipkart and Snapdeal have been pushing the envelope in this regard, from wooing brands, small and big, to investing in delivery services that specialise in large appliances to focusing on after-sales service and maintenance.
Flipkart, for instance, acquired a company called Jeeves last year that does much of its product installations once these are purchased online. For this, Jeeves, says Ankit Nagori, chief business officer at Flipkart, calls the customer within two working days of purchase and books time for installation and demos. After-sales support is provided mainly by the manufacturer, he says.
Snapdeal works with third-party vendors in installation, delivery and demos. Sellers are also involved, executives at Snapdeal say, to ensure smooth delivery. The money is either prepaid or cash-on-delivery. However, the latter on most platforms does not exceed Rs 50,000, experts say.
Experts also say the appliances category today in online penetration is much the way mobile phones were two to three years earlier. Like mobiles, large appliances are specifications-driven. So, consumers get a detailed idea of what the product is like when shopping online. Large appliances are also, like mobiles, a fairly organised market. E-commerce in general has done well in organised categories across the world, including in India, says Arvind Singhal, chairman, Technopak, a Gurgaon-based retail consultancy.
However, there are challenges, peculiar to large products, he says. The biggest, Singhal says, is the desire of consumers, notably Indians, to be able to touch and feel these products. These are also high-value products, he says, unlike a mobile phone, a small-ticket item. So, consumers are nervous when buying large appliances online.
Durables and appliance manufacturers endorse this point. C M Singh, chief operating officer, Videocon Industries, says: "I think the big challenge is the price differential between online and offline. If that can be addressed, I don't see why manufacturers will not tap this channel aggressively."
Nagori, who claims Flipkart has 65 per cent of the online sale in this country of large appliances, says the platform has been working with brands and retailers on this. "For instance, we have a separate channel for retailers wanting to sell online. We are also working on exclusive tie-ups with brands, encouraging them to sell online-only. There are other options we are exploring to weed out the teething problems," he says.
Consumer durables and electronic companies are, at the same time, building product portfolios for the online channel. Kamal Nandi, business head & executive vice-president, Godrej Appliances, says his company has a portfolio of two to three models each in refrigerators and washing machines for the online channel.
"In the long run, we propose to have completely different portfolios for online and offline," he says. Clearly, companies are keen to avoid a backlash from offline retailers.
NEW & GROWING
Large appliances include TVs, washing machines, refrigerators, air conditioners and microwaves
Online market for large appliances in India is 4-5% of the Rs 60,000-cr segment
Has doubled in the past year. Last year, online market was 2-3% of overall segment
Flipkart claims it has 65% of the online appliance market in India
Snapdeal is also investing in the large appliances segment