Lava goes directly to retailers to slug it out in the market
Vjmedia Works | April 05, 2017
Sales force is to visit every retail outlet at least twice a month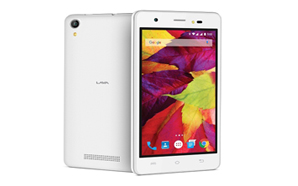 With the growing influence of Chinese mobile phone companies' over the offline distribution channel in the country, Indian handset maker Lava is adopting a 'direct to retailer' model.
The company says it is building an army of at least 700 personnel to monitor the market by directly touching some 100,000 outlets that sell Lava phones.

This sales force is to visit every retail outlet at least twice a month, checking stock levels and brand visibility. Lava says it aims to, in this way, dispose of any conflict with its retailers within 10 days. Typically, consumer companies monitor their retail operations through their distributor's sales force; a team on the company's payroll for the job is rare.
"We are attempting to completely change the way retail distribution is done. We found some weaknesses in the system and decided to overhaul the model," Gaurav Nigam, national product head at Lava International, told this newspaper. Apart from strengthening its presence in the offline channel, the project will help it gain market share, the company hopes.
Chinese handset brands Vivo and Oppo had entered the top five's list for the smartphones market by the end of 2016. Earlier, Lenovo and Xiaomi has succeeded in winning over buyers via the e-commerce channel. Traditional 'brick and mortar' outlets were considered to be domains of Indian companies but Vivo and Oppo have seen success by this route, too, having stayed away from online channels.
According to analyst Tarun Pathak from Counterpoint Research, striking a balance between product portfolio and distribution of handsets is key to success in the competitive environment, which all successful Chinese firms have managed to maintain. "Lava is actively trying to strengthen its portfolio, with launches in the above-Rs 20,000 price segment and 4G LTE feature phones. Revamping its offline sales channel might help it gain market share in the long run," he said.
Keeping its retail partners satisfied and their businesses profitable is core to Lava's new strategy. To keep conflicts away, Lava has set a minimum retail price for its offline traders. It is also selling handsets at the same price to both offline and e-commerce entities. Through these initiatives, Lava intends to ensure profitability for its retailers and distribution partners, as predatory pricing will get discouraged, said Nigam.
While most of the service centers are operated by third-party entities or under a franchise model, Lava is also looking to open its own service centres. The first company operated one was recently set up at Allahabad.