Le Mill unveils Fashion & Home Pop-Up store at VR Surat
By VJ Media Bureau | Vjmedia Works | May 20, 2014
Shoppers will be able to peruse the pop-up selection in a spacious and modern environment befitting the international brands on offer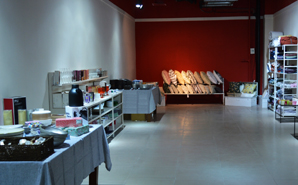 Mumbai based multi-brand home and fashion store Le Mill has introduced a unique pop-up outlet at Virtuous Retail (VR), Surat. Modelled on the concept of the American "Factory Outlet" store, the Le Mill Fashion & Home Pop-Up Outlets is located in two separate 800 sq. ft. stores for a period of three months that are specifically designed to host brands in a pop-up format. The outlets offer authentic past seasons of designer fashion, accessories and home décor products.
Speaking about the novel concept at VR Surat, Cecilia Morelli-Parikh, curator and co-owner of multi-designer store Le Mill, said, "Virtuous Retail is pioneering and spearheading an experiential retail revolution in the region and we at Le Mill are pleased to provide shoppers with a glimpse of the best designer collections from Le Mill. VR Surat's world class infrastructure and unique concept of connecting communities through art, entertainment and culture provides the perfect platform for showcasing our products."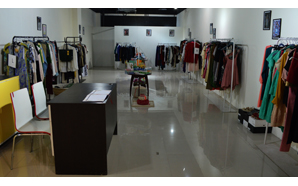 Anupam Yog, Marketing Director, Virtuous Retail, added, "We are delighted to host Le Mill at our inaugural flagship centre in Surat. We believe the pop-up store format is an innovative and practical way for a brand to test a micro-market for its products, and we are pleased that this initiative has received an enthusiastic response from retail entrepreneurs looking at new markets."
Among the designer fashion collections on offer at the Le Mill Fashion & Home Pop-Up Outlet at VR Surat are international biggies, such as, Phillip Lim, Alexander Wang, Isabel Marant, Vanessa Bruno, Saloni and Thakoon. The accessories on offer are crafted by the likes of Mawi, Shourouk, and Pamela Love. Finally, in the home décor segment, shoppers can take their pick from linens, cushions, china, cutlery and glasses from acclaimed designers such as Marianne Guedin, Baobab, Cutipol, Sabre, and Memento.