Lenovo banks on two-pronged strategy for the Indian market
Vjmedia Works | June 11, 2015
Chinese computer maker plans to sell premier range in top eight cities
A sluggish growth of demand for tablets and personal computers notwithstanding, Chinese computer maker Lenovo is mulling a two-pronged strategy to sustain its expansion in the Indian market.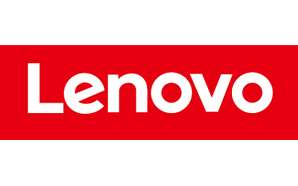 The company said they were approaching the top eight cities — New Delhi, Mumbai, Kolkata, Chennai, Bengaluru, Hyderabad, Ahmedabad and Pune — differently from the rest. These top cities were ripe for the adoption of the premier range of Lenovo products and smart-connected devices.
For personal computers (PCs), the company would continue to look at Tier-II and -III cities, where market penetration for these devices was still low.
"We have not one but two different strategies — one for the seven top cities, and another for the rest of the country," Ashok Nair, national sales director, Lenovo India, told Business Standard. "In the former, we are focusing on the premium range of products and smart-connected devices, while in the other markets, PCs are our focus."
According to research firm International Data Corporation (IDC), PC sales in India declined 16.53 per cent to 9.5 million units in 2014, brought down mostly by a slowdown in commercial sales. The demand for the consumer segment was healthy, though — at 4.9 million units, an improvement of 1.7 per cent over the previous year. Lenovo has launched schemes to attract buyers. Its "first-time buyer" campaign has been started in Andhra Pradesh, Gujarat and Punjab. "We plan to expand it to other states," said Nair.
At present, Lenovo has 60 smart-connected devices stores in the major cities. During the last 18 months, Lenovo has strengthened its portfolio of premium range devices. On Tuesday, the company launched two convertible devices — Yoga 300 and Yoga 500, starting at Rs 30,490. In 2014, Lenovo had 15.8 per cent PC market share in India, lower than rivals HP (25.6 per cent) and Dell (22.1 per cent), according to IDC.
TWO-PRONGED STRATEGY
· Lenovo says it was approaching eight cities — Delhi, Mumbai, Kolkata and Chennai, among others — differently from the rest
· These top cities were ripe for the adoption of the premier range of products and smart-connected devices, the firm says
· For personal computers, the company would continue to look at tier-II and tier-III cities, where market penetration for these devices was still low