LocalBanya partners with Vinculum to automate backend
By Christopher Brace | Vjmedia Works | July 07, 2015
The portal is aggressively trying to expand beyond Mumbai, Delhi, Pune, Hyderabad & Noida, where it currently operates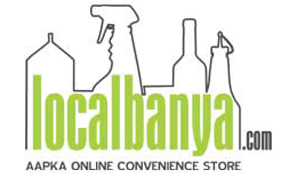 Online grocery retailer Localbanya.com has partnered Vinculum Solutions to automate the company's back-end systems to streamline its order and inventory management. The portal, which currently has operations in Mumbai, Delhi, Pune, Hyderabad and Noida, is in an expansion mode.
For expansion, a significant portion of the third round of funding, which it received earlier this year, will go towards investment in core technology and infrastructure departments. The Mumbai-based company has raised about $20 million in three rounds so far. Noida-based Vinculum Solutions provides software-as-a-service (SaaS)-based solutions and caters to several other Indian e-commerce companies.
"Our SaaS-based order management suite — Vin eRetail will help them to rapidly scale with near real time inventory visibility and managing orders across multiple locations," said Venkat Nott, chief executive officer, Vinculum Group.
A recent report by technology giant Google and consultancy firm Bain & Co said online sales in the fast-moving consumer goods category would reach $5 billion (Rs 30,000 crore) by 2020. This would make up about 5 per cent of total Fast-moving consumer goods (FMCG) sales in the country.
Jobin Abraham, vice-president, technology, Localbanya, said, "This year, we are focused on taking brand Localbanya across the country. To enable this, we absolutely need to invest in scalable and proven solutions. We look forward to leverage Vinculum's experience, industry best practices and their robust platform to execute our plans seamlessly."
Localbanya currently lists close to 14,000 products and has added a service, Instabanya, which promises delivery within two hours (currently operational in Thane, Navi Mumbai and Hyderabad). The firm currently has over 100,000 users with an average order size of Rs 1,500 per order.
Founded in 2012, Localbanya raised $5 million from the Mumbai-based real estate developer Karmvir Avant Group last year. In 2013, it raised an undisclosed amount from Bennett Coleman & Company Limited's Springboard fund.
Prior to this, the company also received angel funding from a few investors.