Louis Philippe gets serious on denim
By Shri Dada Gujar | Vjmedia Works | March 25, 2014
LP's line of denims is expected to garner Rs 50 crore for the brand this fiscal year, exceeding its own expectations by about 40 per cent at the time of the launch in 2012.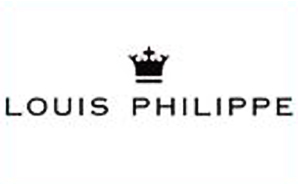 Louis Philippe has been making inroads in its efforts to shed its formal, older, serious image with the launch of its casual sub-brand LP, but the headway has given the company serious thoughts about becoming a larger player, especially in the denim category. The brand from the house of Madura Fashion and Lifestyle is now contemplating a new line of exclusive denim stores following the success of its LP Jeans.

LP's line of denims is expected to garner Rs 50 crore for the brand this fiscal year, exceeding its own expectations by about 40 per cent at the time of the launch in 2012. The response to the denim range, priced between Rs 2,000 - Rs 5,000, has prompted thoughts of a larger play in the segment that has a large number of players in in India.

"The initial response has been encouraging, in the first year, and that has made us think why we cannot be a serious denim player," says Jacob John, brand head of Louis Philippe. "We have already seen traction in this segment. Jeans as a category in our positioning has a good market."

All multi-branded outlets like Shoppers Stop, Lifestyle and Central will have exclusive LP jeans counters and exclusive LP jeans stores will follow that.

LP Jeans are currently available only in its exclusive brand stores and select multi-brand stores.

But what is Louis Philippe's potential in this segment that has enough and more players already - Levis, Lee, Flying Machine, Mustang, Numero Uno and a dozen other fashion brands?

"Denim is the fastest growing category within the apparel sector in India and this is because it caters to a whole range of needs - be it fashion and brand value or the long lasting value purchase that lends itself to a lot of experimentation," says Ankur Bisen of Technopak Advisors.

"Louis Philippe has already reached out to a part of young India with LP, but if you analyse this segment is very keen on denims. In such a case, they can either sit on the fence and see what their younger customers are buying or get into the action - which they seem to be doing."

Technopak estimates the denim category to be growing at a CAGR of 14 per cent to reach $2530 million in 2017 in India, from $1,290 million in 2012. The mid-premium and premium/luxury markets are expected to grow at about 20 per cent in the category. The Rs 2,000-Rs 5,000 range that LP Jeans plays in is considered as the sweet spot for retailers.

Bisen says, "Louis Philippe as a brand stands for certain attributes that make it appealing to older men, LP helps them reach out to their target audience when they are younger. Hence, this will not alienate their existing older customers but complement that customer base."

Louis Philippe's Jacob is targeting his existing customers for the sale of LP Jeans and is increasing the merchandise at stores. The launch of a casual brand has opened the brand to a larger section of the Indian market that has favourable demographics, especially young professionals with large disposable incomes.

"LP will hit Rs 450 crores (at retail price) this year. It is growing by 50 per cent (in volumes) or more. A lot of focus is there as that is acquiring a new set of consumers," John says. "The classic Louis Philippe consumer is always there with us, but today, even the older men want to look younger, so this casual brand gives them that chance."

"The disproportionate focus will be on how to acquire more consumers through promotions and awareness of LP Sport. Everywhere we are looking at dedicating more and more to this sub brand," he says.

The brand which has grown at about 20 per cent in the last year to Rs 1,000 crore sales in fiscal 2013, is targeting a growth rate of 30 per cent this year, John says.

To this end, the company has planned to expand its presence with a second store on every street it is currently present in with either a House of Louis Philippe store or an LP Sport store. However, the brand will maintain its ratio of 40 per cent company-operated stores and these will mostly be in the larger cities and its flagship stores. The remaining 60 per cent will be run by franchisees. Of the new stores awaiting launch, LP Sport will have 20 stores by the end of this year and 30 in the next.

To date, the brand has about 170 exclusive branded outlets stores, of which about 80 were opened over the last 18 years and the remaining added in the last 2 years. John asserts all of these stores are profitable and the brand's average same store sales have maintained a steady growth of above 10 per cent, clocking as much as 15 per cent in September.

However, Louis Philippe has decided not to be present on the World Wide Web in a significant manner. "We have decided not to go online to preserve the niche and premium around the brand," John says. The brand is presently only available on Madura Garments' online shopping site.

Marketing spends though have increased to close to 5 per cent of total revenue. "The best time to spend is after all during a downturn, as in the slow market there will be a winner and the brand that spends can be that winner," according to John.