Marks & Spencer goes online but via e-tailers Myntra, Flipkart
By Christopher Brace | October 30, 2015
British fashion and lifestyle brand has been trying to make a foray into the online segment for some time now in the India market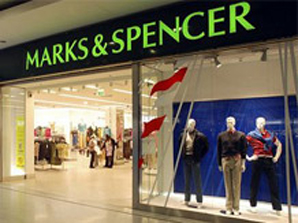 British fashion and lifestyle brand Marks & Spencer (M&S) on Thursday signed an exclusive deal with online e-commerce giant Flipkart to sell its products on the Sachin Bansal-led company's platform and its sister firm, Myntra.
M&S has been trying to make a foray into the online segment for some time now in the India market. Retailers with foreign direct investment cannot sell online themselves, however there's no rule barring these from getting onto marketplace platforms, like the ones offered by Flipkart, Myntra and others. M&S becomes the first major single brand retailer to take this route. Others such as H&M, Zara, Gap only have physical stores in India.
"This arrangement enables us to extend the reach of our brand to even more customers across the country," said Venu Nair, managing director at M&S, India. "Over the next few months, we'll be bringing even more of our popular product ranges to the sites." The firm, having 50 stores in India, plans to double the number in two years. It sells its products online via its own websites in other countries.
It operates in India via joint venture with Reliance Industries which has 49-percent stake in it, while M&S holds 51 per cent.
It will offer around 900 clothing products across women's wear, menswear and kid's wear online. "Through Myntra and Flipkart's leading shopping platforms, customers will have the convenience to shop Marks & Spencer products in the way they want including next day delivery in Tier 1 cities and local payment options including cash on delivery," the company said in a statement.