'Men's Obsession': Peter England's 1st anchor store format
By Satarupa Chakraborty | January 14, 2019
Launched in Bangalore, the store spans across 5000-6000 sq ft and is positioned as a complete retail experience.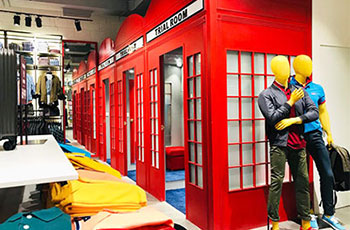 Peter England, the men's wear brand from Aditya Birla Fashion & Retail (ABFRL), recently launched its anchor store format, 'Men's Obsessions' at Commercial Street in Bangalore. Spread across 5000 sq ft , the launch takes their brand representation a notch above by introducing what it calls a holistic retail experience with offerings that include apparels, accessories, grooming, salons,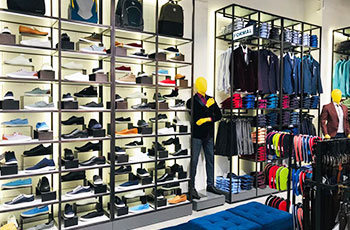 etc. The store format will be taken mainly to malls and to a few high street locations in the metros.
Working closely, Mohit Saxena, Head – VM, Peter England, who works closely with Jack Ribas, VM director for Peter England, shared with Retail4growth, "The basic idea was to create a one-stop-store for men. The design concept works around three different objectives –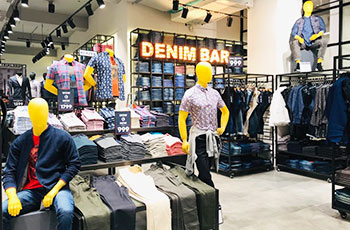 showcasing the brand legacy, positioning as value retailer and what the brand targets to becomes. To showcase the heritage of the brand, which was originally founded in Ireland to make soldier uniforms during World War, the store has been given an industrial and raw look with similar fixtures, white-washed walls and grey ceiling. To target the value and niche segment, a lot of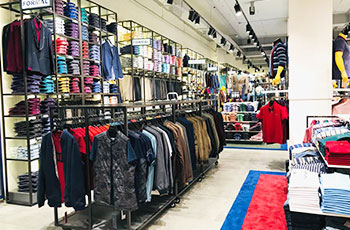 price communications have been added around the store. We are in the process of incorporating a number of digital signages in the store."
Peter England has three store formats today – the general Peter England store, Red Identitity for the tier-IV and tier V towns and now the Men's Obsession format.
Store Credits
Fixtures : Elemental Fixtures
VM Elements : Space Edge
Main Signage : Atzee Enterprises
Backlit Signages : Omkar Enterprise
Mannequins : Glamour Mannequins
Similar News
The menswear brands from ABRFL plans to move into recyclable fabric materials for its existing and upcoming exclusive brand outlets. The brand will also add 200 more stores by the end of current fiscal.
The menswear brand launches a refreshed design ID and plans to open 100 EBOs in next few months.
With intent to support every aspect of the modern working man' life and to nurture the customer from a young age through his professional career, the 'Peter England Generation concept' is brought into play