Mother Dairy eyes 10-15% dairy business from Southern Metros
By Adam Devey Smith | November 19, 2014
Company to launch dairy and dairy related products in full fledged in the South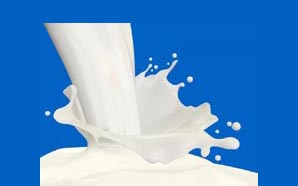 Mother Dairy Fruit & Vegetable Pvt Ltd, a subsidiary of the National Dairy Development Board, expects its dairy business to be around Rs 7,500 crore by 2017, to which the southern metros would contribute 10-15 per cent.
The company, which had been testing the southern metros for the last two years, would launch its milk and milk-related products in Chennai, Bengaluru (except milk) and Hyderabad in a month, said Sandeep Ghosh, business head - milk, Mother Dairy Fruit & Vegetable Pvt ltd.
In 2013-14, Mother Dairy clocked Rs 6,500 crore. The contribution of milk to this was Rs 4,500 crore. The other businesses of the company include edible oils, fruits & vegetables, frozen vegetables, and processed food like fruit juices and pickles.
"By 2017 we are looking at Rs 10,000 crore business overall, of which the dairy business alone would contribute around Rs 7,500 crore," said Ghosh.
Delhi and surrounding areas, which earlier accounted for around 95 per cent of the business, now stand at 80 per cent as the company has expanded to other metros. "We are looking at only metros and main cities," said Ghosh. The company has expanded to Lucknow, Kanpur, Pune, Mumbai, Tirupati and Hyderabad.
It hopes to have its presence in around 6,000 outlets across Chennai, Hyderabad and Bengalaru, besides having 5-10 exclusive outlets in each of these cities in the next three-four months. These would be a combination of both company-owned and franchisees, he said. The company currently has around 1,200 retail outlets across the country.