Myntra unveils its first store for online brand'Roadster'
Vjmedia Works | March 20, 2017
Indian online fashion giant Myntra, in association with Roadster, opens its first physical store in Bengaluru incorporating the most future-ready technological advancements.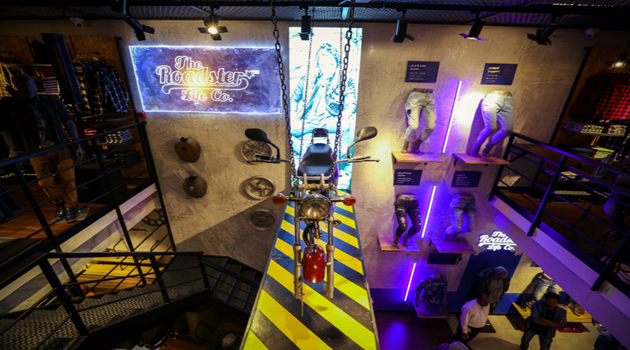 Myntra, in association with one of its top-selling retail franchise partners, Roadster, launched its first brick-n-mortar store for 'Roadster' in Bengaluru. The store, slated to offer an integrated omni-channel experience, is spread across 4000 sq ft at upmarket 100 ft road, Indiranagar. With the launch of this store, Myntra has set the stage for an established online brand like Roadster that contributes over 8% to the overall revenue of the platform, to have an omni-channel presence. Loaded with technology at every step, the store focuses on experiential retail format. With the first store launch, Myntra expects to achieve a run rate of INR 1000 crore by FY 19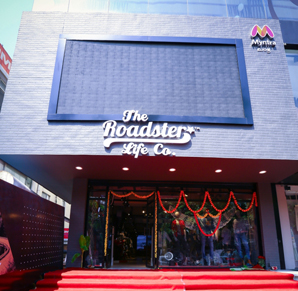 The innovative features include a video walls, touch-sensitive displays, green screen technology, virtual reality etc. The unique 'Scan & Go' purchase mechanism allows shoppers to add their favorites to their shopping cart on the Myntra App, doing away with shopping bags, checkout counters or billing queues.

Speaking on the occasion, Ananth Narayanan, CEO of Myntra & Jabong, said, "The launch of the first physical store for Roadster is a milestone for Myntra. Roadster has witnessed phenomenal growth at over 80% YoY and is well on its way to achieving a run rate of 1000 crore by FY 19. Its entry into the offline segment will further boost its prospects. With this move, customers will receive an exceptional brand experience transformed by technology and a new avenue for shopping. This is our first step in curating an omnichannel presence and will be a major area of focus for us in the months to come."

Manohar Kamath, Head, Myntra Fashion Brands, said, "Curation of the offline segment is an important step for our private label business which is an integral part of our portfolio of offerings. Roadster is among the top casual wear brands in the country and its offline presence will help us augment its position in the market. The concept of this store is a game changer in the industry and our franchisee partner has specifically designed it, keeping in mind the philosophy of the brand and the future of fashion retail."