Naman In-Store scales up capacity with new Salvagnini machine
By Retail4Growth Bureau | June 23, 2023
The installation of Salvagnini Panel Bender by the leading fixture manufacturer points to the company's consistent focus on quality, precision and speed.
Leading retail fixture manufacturer Naman In-Store India Pvt Ltd (NIPL) has announced the installation of Salvagnini Panel Bender (Fully Loaded) in their factory.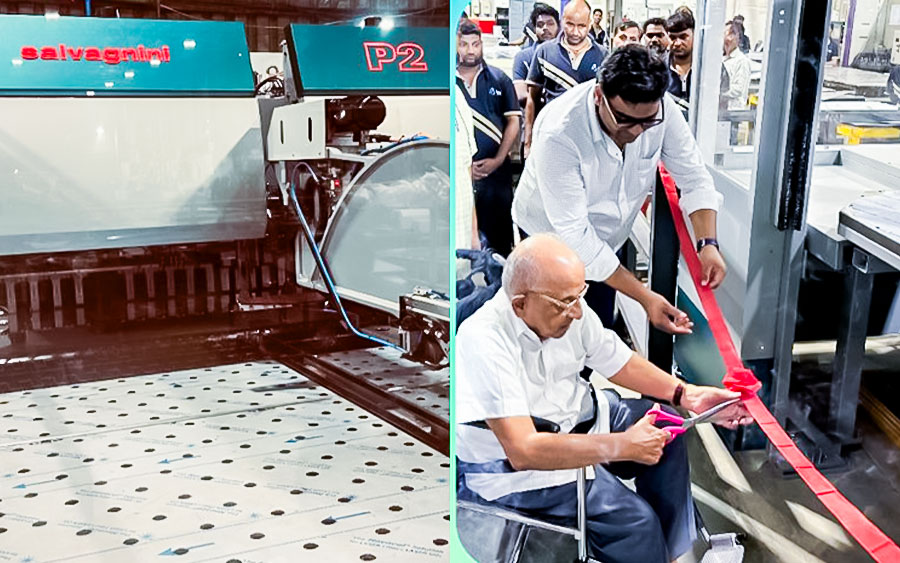 Salvagnini is an established player in the sheet metal processing segment and has been designing, producing and selling flexible systems for 60 years now. The addition of their machine will help NIPL ensure even greater efficiency, accuracy, and consistency in their sheet metal projects, as informed by them. The machine will essentially help them in their process of designing, building, and developing new products within the scheduled timeline.
"Happy to enter the world of Precision, Automation, Reliability, and Technology," says their statement, and the words reflect the company's consistent focus on building a robust manufacturing capacity.
NIPL, which in 2004-'05 entered fabrication in full force specialising in wood and metal, has a full-fledged, consolidated factory set up in Vasai, Mumbai and has been continuously strengthening its infrastructure, manpower, product line and knowledge over the years.
The new machine investment not only reflects NIPL's focus on strengthening infrastructure and manufacturing technology, but also points to the growing demand for robust and timely retail solutions.