P. C. Chandra Jewellers unveils new showroom in Howrah
By VJ Media Bureau | Vjmedia Works | February 27, 2014
P. C. Chandra Jewellers opened their 26th showroom in the country as a part of their rapid retail expansion plan.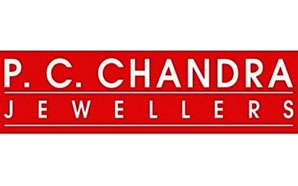 P. C. Chandra Jewellers, one of the leading jewellery brand in Eastern India, launched their latest showroom in Howrah. The pre-launch press preview was graced by Bollywood Actor Soha Ali Khan and the inauguration was done by the Directors of P C Chandra Group along with Dr. Rathin Chakraborty, Mayor of Howrah Municipal Corporation,Arup Roy, Minister of Agriculture & Trade, Govt. of West Bengal and Ajey Mukund Ranade, Commissioner of Police, Howrah City Police.
While sharing the plans of the chain's retail expansion, U. K. Chandra, Managing Director, P. C. Chandra Jewellers said, "We are happy today to have brought our legacy of quality, eternal craftsmanship and tradition to the second largest city of West Bengal. This opening is in keeping with our plans of expansion, to reach out to a wider customer base in various parts of Bengal as well as nationally. With our strong presence in Kolkata, we feel that this showroom will mark a major milestone in the company's history by adding to the ever increasing foot-print of P. C. Chandra Jewellers. This is our 22nd outlet in W.B. and 26th nation wise. Howrah being beautifully located in the West bank of Hooghly river it is also industrially well connected to the capital city of W.B. i.e. Kolkata. As the showroom is conveniently located in G.T. Road this will help us in catering out target group from the North and Southern parts of Howrah coming from various area like Dankuni, Belur, Bally, Santragchhi, Domjur and other extended parts. This launch is the result of our existing customer's request to open P.C. Chandra showroom in this part of the state. We are very rapidly expanding our retail chain and with the similar objective very recently opened new outlets in Durgapur, Chandannagar and Tamluk. In the coming year the Tier II cities will be our focal point of expansion because of the increasing purchasing power of the people residing in the small towns. Thus being rooted in this state we will continue to expand our showrooms in W.B. In terms of our national presence we are already present in Delhi, Bengaluru, Bhubaneswar and in Agartala. We are also planning many such launches very soon."
The 3,500 sq.ft. showroom, located in the second largest city of the state is also one of the largest showrooms of P. C. Chandra in West Bengal. Designed by Epsilon, the showroom is ideally located near the Howrah Maidan on the second floor of Regent City Shopping Mall with customer-friendly ambience, amenities such as prominent displays, comfortable chairs, ambient lighting, elegant and stylish interiors. The use of complementing and contrasting colours with bright lights and appropriate cooling ensures that the customer enjoys a unique shopping experience.
Prosanto Chandra - Jt. Managing Director, P. C. Chandra Jewellers throws more light on the retail design objective of the new showroom, "P.C. Chandra always believes in providing excellent customer service and thus we have tried to design it having an international standard. Our customers expect a certain class from us to maintain and thus we would like to continue doing that in all our showrooms. This new showroom showcases the latest designs in gold, diamond and precious gemstones. In this financial year we would like to open 7-8 more showrooms combined nationally and in W.B."
Soha Ali Khan, while sharing her objective behind endorsing P.C. Chandra shares, "P.C. Chandra stands for credibility and a long history of 75 years behind them and especially when it comes to the names of jewellery conglomerate in East and West Bengal in particular it is one of the largest entity. For me it makes sense to build a relationship with them because my family also stands for a long legacy and a very rich culture."
With the upcoming festivities of Holi and Poila Boishakh and the wedding seasons, this latest showroom in Howrah is sure to attract the residents not only from the Howrah and Hoogli district but also from Kolkata as it is well connected with the main city. The showroom offers a wide array of innovative, chic and traditional designs catering to both men and women from the Wedding Collection, contemporary and lighter designs from the Goldlites Collection along with the exquisite diamond jewellery from the D'Elite Collection.