P2P summit expands speaker line up
By Retail4Growth Team | April 04, 2019
Scheduled to be held between May 15th and 17th at Florida, this year's Path To Purchase Summit has an interesting line-up of speakers speaking on a range of topics - from smart packaging and building consumer trust to leveraging data and drumming up motivation.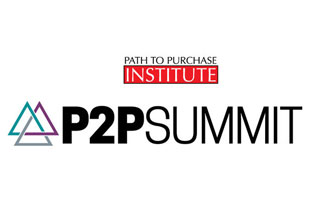 Path to Purchase Summit to be held during May 15-17, 2019 at in Fort Lauderdale, Florida, will have some industry veterans sharing their take on a range of topics covering shopper marketing, brand marketing at retail and more.
Andy Murray, Chief Customer Officer of Asda, Walmart's UK business, for instance, will be sharing his insights on the overall retail scenario today and the trends that are influencing retailers, while Tom Szaky, CEP of TerraCycle, will discuss the role of collaboration in the packaging industry and on efficient waste-reduction strategies, according to industry reports.
Vice president of Walmart Labs' global data and analytics platform, Ray Boyle, deliver the keynote session at the Summit, while talking about how Walmart leverages data for better customer experiences, said a report. Unilever's Melanie Condon will share insight on how the FCMG giant uses tools like SmartLabel to build consumer trust.
Adding a dose of inspiration to the event will be former pro beach volleyball player Misty May-Treanor, a three-time Olympic gold medalist, who will deliver the closing keynote at the Summit with an inspirational presentation on motivation, grit and team work.
Similar News
The 12th edition of In-store Asia, held during March 14-16 at the Bombay Exhibition Centre in Mumbai finished on an upbeat note promising innovative new retail possibilities in terms of store design, in-store brand visibility and retail technology solutions.