Philips India to reorganise in 12 to 18 months
By Avishek Rakshit |Kolkata| Business Standards | Vjmedia Works | September 26, 2014
Philips India, a subsidiary of Royal Philips of Netherlands, expects to spin off its lighting and healthtech business into separate entities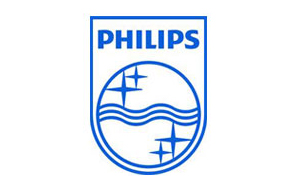 Philips India, a subsidiary of Royal Philips of Netherlands, expects to spin off its lighting and healthtech business into separate entities within 12 to 18 months, as part of its global restructuring. Royal Philips recently announced splitting the group into two separate entities — lighting and health tech, a new division created by merging the health care and consumer goods sections.
Stating that Philips India was equally focused on the business-to-consumer (consumer and lifestyle lighting) and business-to-business (health care) portfolios,
A Krishnakumar, vice-chairman and managing director, said," Fifty-five per cent of our sales come from B2C business and 45 per cent from B2B business."
"Lighting and health tech contributes equally to the company's revenue," he added. In India, health care and consumer lifestyle businesses were already operating under a single division.
"We have decided to move towards preventative health care rather than curative and will extensively focus on R&D sector to boost our innovation portfolio," he said.
It has recently entered the fast-moving consumer goods sector, launching mother and child care products under Philips Avent.
On the importance of the lighting business he said, "Since the world is moving towards energy-efficient lighting, our primary focus is shifting from source lighting to decorative lighting and LED transformation."
He also said Philips India would be an integral part of the governmant's Make-in-India intiative by ramping up its manufacturing activities in the country. The company currently has four manufacturing hubs in Bangalore, Noida, Pune and Chennai.