PHILIPS LAUNCHES ITS LARGEST LIGHT LOUNGE IN HYDERABAD
By VJ Media Bureau | Vjmedia Works | December 17, 2013
The brand inaugurates its second LightSTUDIO in the city.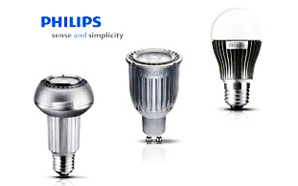 Philips Lighting India, the country's leading provider of lighting solutions, today announced the launch of its third Light Lounge and second LightSTUDIO in Hyderabad. The Light Lounge spread across an area of 900 sq. ft. at M. G. Road, Secunderabad, is an experience zone which gives customers a'see, touch and feel' experience of a diverse range of world-class home decorative lighting concepts from Philips. Located in the same facility, the LightSTUDIO, with an additional area of 500 sq. ft., showcases conventional and LED lights and fixtures that can help offices, factories and retail outlets transform ambiences and reduce their costs. Philips is buoyant about its plans to consolidate its retail presence in Andhra Pradesh and will launch more Light Lounges and Light Shoppes (Shop-in-shops) in 2014.
Speaking on the inauguration, Krishna Kumar - CEO, Philips India said, "Lighting is a key business division of Philips and we remain committed to expanding the business with retail presence across all important cities in India. Our focus has been to develop locally relevant products for which we recently expanded the capacity at the Philips Lighting Innovation Centre in Noida."
With an investment of USD 15 mn from 2011-13, the Philips Lighting Innovation Centre (PLIC) will innovate more relevant and energy and cost effective products to meet the demands of India's fast growing market. As a strong proof point of the importance of local innovation, the PLIC has developed more than 150 LED-based lighting products and solutions in the last two years.
"At Philips, we are well positioned to support the market with products that feature international quality combined with local consumer insights. With the launch of our third Light Lounge and second LightSTUDIO in Hyderabad, we reaffirm our commitment to the markets of Southern India. The Light Lounge and LightSTUDIO will offer consumers the complete range of Home Decorative Lighting and professional lighting solutions under one roof" said Nirupam Sahay, President, Philips Lighting India.
Close to 90% of Philips Lighting India's revenue come from products and solutions which are designed and manufactured in India for the Indian market. With 30% market share, Philips currently leads the lighting market in India. With the launch of the newest Philips Light Lounge in Hyderabad, the company now has 93 Light Lounges in India, in addition to 1050 Light Shoppes in the country. The market for decorative lighting is currently inundated with unbranded cheap imports that do not always satisfy energy efficiency and safety norms. Philips differentiates its offerings through innovation in design, energy efficiency and application of its global lighting application expertise. The product range starts from a price of INR 575 and extends up to INR 60,000.
At the Philips Light Lounge, consumers will receive expert advice in choosing the right lighting design solutions to meet their unique requirements while the LightSTUDIO will provide customers with an experience of LED lighting systems that can revolutionize their office and retail spaces. The new Philips Light Lounge is located at # 2-2-120, M.G. Road, Opposite Punjab National Bank, Secunderabad.