R-City Mall hosts India's largest Apple Premium Retail store
By Dipanjan Mukherjee | Vjmedia Works | July 09, 2014
The store'Maple' gives existing and potential Apple buyers the opportunity to experience Apple's innovative products and solutions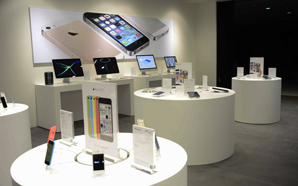 Apple lovers have now a reason to cheer with Maple Digital Technology International opening Apple's largest premium retail store in R-City Mall at Ghatkopar in Mumbai. The store gives existing and potential Apple buyers the opportunity to experience Apple's innovative products and solutions. Founded in 2005, Maple Digital Technology International has been providing Indian customers a complete experience of the cutting-edge technology of Apple.
Maple operates out of R City Mall from a 4,298 sq. ft store, which is currently the largest Apple Premium Store in India. To celebrate the store opening, Maple offered the following to its customers:
Mac exchange offer: Rs 20,000 off on a new Mac in exchange for an old PC
iPhone exchange offer: Rs 10,000 off on a new iPhone in exchange for any phone
Accessory Offer: 20% off on all accessories
Maple also introduced two unique offerings to its customers to protect their Apple products:
Shield Plus - a complete insurance & security solution, which covers any accidental, physical, or water damages of your Apple iOS devices. Above all, it also covers theft.
Tempered Glass Protection -- a unique glass protection for iPhones which exhibits features like anti shatter, scratch resistance, perfect auto pasting and high transparency. Most importantly, it provides smooth sensitivity, which doesn't hamper your iPhone experience.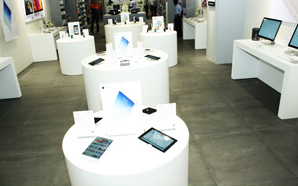 Vvikas Aroraa, Director - Marketing & Sales, Runwal Group, which has developed R-City Mall, said, "At Runwal Group we believe in providing complete experience to our customers in terms of largest possible range or products, services and entertainment. The new store by Maple will create a win-win situation for both and culminate in better customer satisfaction."
"We are very excited to open a new Apple Premium Retail store at Mumbai's largest mall, R-City," said Manil Shetty, from Maple. "Customers can now visit one store for trial and purchase the full range of Apple products and accessories. The store also offers Apple Authorized Service in the extended premises. We offer personal service of installation and training for home and business customers."