Ready, Set, Deploy: Tech tips for Newcomers And Nonspecialists
By Retail4Growth Team | June 19, 2020
For retailers, Lockdown has been a time to rethink their marketing strategies and prepare plans to serve post-covid shoppers. The good news is, companies who have embraced change, put a real focus on innovation, and stayed in lock step with consumers are moving much faster, leaving once-competitors in the dust.

In an exclusive chat with Retail4Growth, Finny Chellakumar, Head of Digital Commerce & Abhishek Mahajan, Senior Manager – Retail, Aspire Systems shares useful recommendations for new as well as established retailers on catering to the post COVID-19 shopper better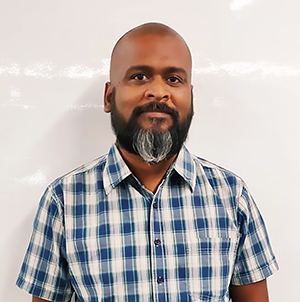 What kind of patterns do you see when it comes to your client (FMCG retailers/brands) spends on technology post COVID-19?
We see that the successful ones have spent on developing/implementing curbside pickup and Click and collect systems.
The ones who didn't have Ecommerce are in the process of implementing E-commerce platform.
We will see more focus on contactless buying
We are also seeing more instore specific digitization like smart racks to engage with customers.
Going forward what kind of trends do you foresee?
An obvious change of more digital shopping by consumers has triggered the fast-paced accelerated onboarding for digital solutions by retailers.
Change in store planning –
Essentials commodity getting the forefront space while the rest move to back
More self-checkout and contactless payment counters for essentials and non-essentials
Appointments/time-slot based shopping and dedicated concierges
Assortment/Category planning –
Locally sourced products being preferred
Essentials, comfort purchase over impulsive spends
Pre-cooked meals, bundled boxes with pre-packaged ingredients required for cooking
Increase in basket share of health/fitness products and consumables
Economies like in APAC, the return of local mom and pop stores will trigger a new wave of last-mile delivery partners, pickup points.
Micro-fulfillment centers are going to become much more important especially in the essentials segment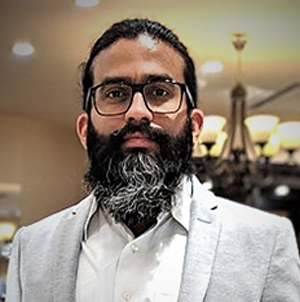 As a tech player what would be your recommendation to brands/retailers on catering to the post COVID-19 shopper better?
To start with, the digital journey roadmap is one thing you must create and start working towards. While there are many parts to expanding your digital footprint, these are the areas we recommend retailers to focus on–
Design thinking to kickoff – people can debate it's not technology but trust us, any new feature that has to be built, irrespective of the technology you use must go through this process
Omnichannel capabilities – has been around for quite a while and continues to be relevant. Enterprise integration for a unified view of inventory, order and customers is a must. Players like Dell Boomi, Mulesoft, open-source platforms like WSO2 or our very own "AURAS Omni" framework will help to get onto the journey.
A feature-laden and experience-driven digital commerce channel (website and/or mobile app).
On core technology enablement –
Agile practices – DevOps, QA automation – enable faster release to market and collaboration across business and technical teams of a retailer
Microservices to enable standalone feature building
Data management through MDM (Dell Boomi has it in-built) or custom solutions are need of the hour to identify the correct data to crunch
Analytics backed by AI/ML has become supremely essential for any retailer. With customers already having tasted personalization and post Covid-19 if you can't predict and plan per your customer segment then you are fighting a losing battle. You need to get the basic KPIs in place to move to more advanced ones measuring your ROI on features you recently rolled out, your omnichannel capabilities, etc.