Reebok India wants to grow in fitness, sports
August 22, 2016
Reebok has around 250 stores in India and plans to add 10 more a year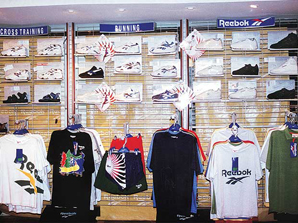 Reebok India Company, part of global German sports apparels and accessories major Adidas AG, is aiming for the top slot in the niche fitness and sports category in the country. The company believes it does not have any significant competition in this space, Silvia Tallon, senior marketing director, Brand Reebok for India market, said.
The company said that it has been growing at the rate of 10-20 per cent in different fitness verticals such as running and yoga. The brand has repositioned itself in the last one year and has different growth rates across fitness disciplines.
Reebok plans to be a more targeted brand concentrating on fitness categories such as Crossfit and has entered a tie up with American fighting promotion company Ultimate Fighting Championship (UFC) for mixed martial arts (MMA).
Reebok recently got into the MMA scene which is globally dominated by brands such as Bad Boy, Hayabusa, Venum and Tapout. According to Tallon, in
India the global sport is at a nascent stage and would be growing as the numbers of gyms teaching MMA in India is on the rise.
The company has around 250 stores in India, and it plans to add 10 more per year. Tallon said the focus would be on metro cities, and added that Tier-II towns would also be on the company's radar.
Parent company Adidas is trying to revive the Reebok brand in India which has been marred by controversy over financial irregularities allegedly committed by Reebok India's former management team. The fraud cost the company around Rs 800 crore.