Reliance Brands acquires Hamleys for Rs 620 cr
By Retail4Growth Team | May 10, 2019
According to the company statement, the move is set to place Reliance as a dominant player in the global toy retail industry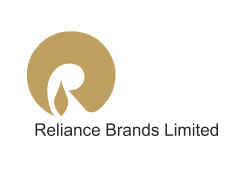 Reliance Brands, a subsidiary of Reliance Industries, has reportedly acquired British toy retailer Hamleys for Rs 620 crore in all-cash deal. Media reports were earlier abuzz with news regarding the impending deal which has finally come through.
"Reliance Brands Ltd, a subsidiary of Reliance Industries, and C Banner International Holdings, a Hong Kong-listed company, signed a definitive agreement for Reliance Brands to acquire 100% shares of Hamleys Global Holdings Ltd, the owner of Hamleys brand, from C Banner International," the company said in a statement.
"The worldwide acquisition of the iconic Hamleys brand and business places Reliance into the frontline of global retail," Darshan Mehta, chief executive of Reliance Brands was quoted as saying in a Reuters report.
Calling it a long cherished dream, Mehta further added, "Over the last few years we have built a very significant and profitable business in toy retailing under the Hamleys brand in India. This 250-year old English toy retailer pioneered the concept of experiential retailing, decades before the concept of creating unique experiences in brick and mortar retailing became the new global norm."
According to the company statement, the move is set to place Reliance as a dominant player in the global toy retail industry.
The toy brand is currently owned by a Chinese company C Banner International and has around 129 stores globally, a majority of which are under the franchise model. Of these, 87 are in India with Reliance Retail, which already has a pan-India franchise agreement with Hamleys to merchandise the products, and is planning to add more this year and increase the toymaker's footprint in India. The Hong Kong-listed C Banner International had acquired it in 2015 for 100 million pounds.
Similar News
The new store at South City Mall sets a benchmark for the upcoming stores.
To promote the latest, hot-n-happening Hot Wheels fantasy world from Mattel Toys, a floor standing unit based on an actual Hot Wheels car model design was created. These units were placed at all major toy retailing outlets for garnering high visibility and achieving the required sales as well.