Securens forays into F & B market
By Nabamita Chatterjee | Vjmedia Works | August 01, 2016
The E-surveillance security service provider having its market leadership in ATM and banking security, spreads its footprints in the F&B market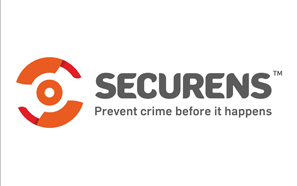 Securens Systems recently announced its venture into F & B e-surveillance market with an aim to provide eSaaS(e-Surveillance as a Service) across India for all their outlets. F&B market is growing rapidly geographically and it has become very important to have a single vendor to implement and maintain all their e-surveillance equipment across India. There is also a financial need across the sector to preserve their capital for expansion rather than to tie it up in e-Surveillance equipment. Making Securens' eSaaS is a very attractive option to help in their growth.
Securens has introduced ACTI Care in Food and Beverage sector that will help in ensuring online health of the surveillance equipment on a daily basis and also provide comprehensive AMC on a SaaS model and on a Pan India basis along with monitoring of Brand SOPs.
The ACTI Hygiene services of Securens provides a'e-Mystery Shopper' where each and every outlet is checked twice a day over the video for adherence of the store and its employees to the customer's brand policies.
Talking about this new initiative, Sunil Udupa, Managing Director of the company expressed, "Our aim is to provide value added 360-degree surveillance solution to our customers on a SaaS model. However, our new service catalog includes more than just surveillance solutions that are designed in collaboration with our customer and developed by us. We continue to improvise and offer innovative solutions."
He further adds, "Our new initiative in F&B sector is more specific to the sector which not only includes E-surveillance but also helps in monitoring other factors like the hygiene, day-to-day operations, and employee behaviour of the facility resulting in better services thus creating more "Customer Delight" moments."