Snapdeal to push pedal on growth in 2017: Kunal Bahl
By Karan Choudhury | January 09, 2017
In 2017 the focus will continue to be on economics, experience and growth, says Bahl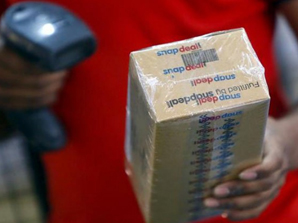 E-commerce major Snapdeal is geared up to push the pedal on growth by focussing on "economics and customer experience" this year, its co-founder and CEO Kunal Bahl said.

Snapdeal, which is locked in an intense battle with rivals, Flipkart and Amazon, had started re-hauling its machinery last year, and hopes to make return on the investments this year.

"In 2016, we have made great progress on achieving balance (between economics and experience)... In 2017, the focus will continue to be on economics, experience and growth.

Just that (now), you should expect us to press the pedal harder on growth," Bahl said.

Founded in 2010 by Kunal Bahl and Rohit Bansal as a deals site, Snapdeal is backed by investors like Alibaba Group, SoftBank, Foxconn and Tatas. It is estimated to have raised over $1.7 billion in multiple funding rounds.

It has also strengthened its operations through acquisitions and investing in companies like GoJavas and PepperTap.

On being asked about whether reports of writing Snapdeal off from competition in the Indian market, Bahl said he doesn't worry about such news.

"At the end of the day, we have hundreds and thousands of customers buying from us.... If the number is growing rapidly that's really what we care about. The reports are interesting, they are sometimes insightful and they tell us things we don't know. Sometimes they re-validate things you know. What they are not are necessarily is hard facts," he said.

Bahl said the company has taken a number of steps last year, including a re-branding exercise to improve customer experience and also move towards profitability.

Citing reports, Bahl said Snapdeal was the fastest in terms of delivery among competitors, which indicates that its investments are paying off.

"...us being fastest in terms of delivery and there were many other signals that have emerged that based on the investments and focus we have had on experience, we are making good progress versus the market and 2017 that will continue," he added.

About the re-branding activity undertaken in September, Bahl said the entire exercise required a lot of work and "wasn't about just turning a few knobs".

"It required a lot of network re-design on supply chain, investments in last mile, lot of training, lot of technology that we had to do build around supply chain... So lot of critical decisions you have to make. In aggregate, some went well, some didn't go well but I think we have got a good balance," he said.