SPAR launches new hyperstore at Vega City in Bangalore
By Nabamita Chatterjee | February 01, 2018
New design thinking with customer centricity highlights a new approach to design philosophy in store design and layout. So far Spar has 6 stores in Bangalore.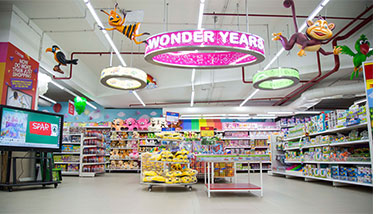 SPAR India has recently launched their 19th hyperstore. Located at Vega City in Bangalore the store is 55,000sqft. The store is designed with a new and unique look which started with a `New Thinking' of giving Hypermarket an uplift in its look & shopping. According to Spar India, this conception of change gave birth to New concept called SPAR 2 or S2 – where several departments gave rise to create variations in shopping experience and hence are aptly called `Experience Sections'. Some of them are: Wonder Years, Beauty, Home Sweet Home, Four Seasons, Freshly, Grandma's Corner and Milkyway.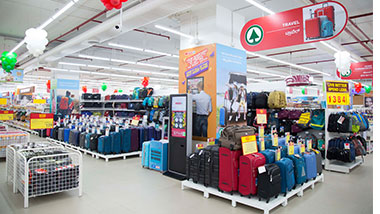 Every category has been demarcated as an experience section with special S2 elements as a highlighter.
Rajeev Krishnan, Managing Director & CEO, SPAR Hypermarkets, says on the new concept "We understand that over the past 10 years, customers have evolved and so has their shopping aspirations. The larger and organized we grew, we were forgetting the basics of connecting one-on-one with our customers. It's time we innovate in the offline commerce now which constitutes 98% of the retail industry. Thus, the team here felt a compelling need to move beyond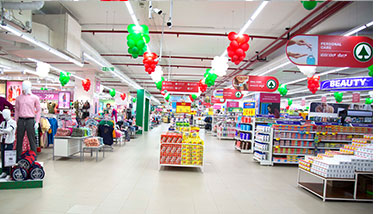 transactional operations to creating customer experience that is shaped by both intelligent and emotional quotient (IQ & EQ). This second store in Coimbatore aims to offer an experience that each family member would look forward to shop." He added, "We believe in inclusive growth and growing the ecosystem as we grow, thus we have partnered with farmers, fisherman, SMEs and large players in each region to build products from its inception the way customer wants it."
SPAR India intends to keep the new approach to design thinking in store design and layout going forward with all the store further launches.