Steelbird launches Oscar flip-up helmet
By VJ Media Bureau | Vjmedia Works | September 05, 2014
Delhi is a very strategic market for this brand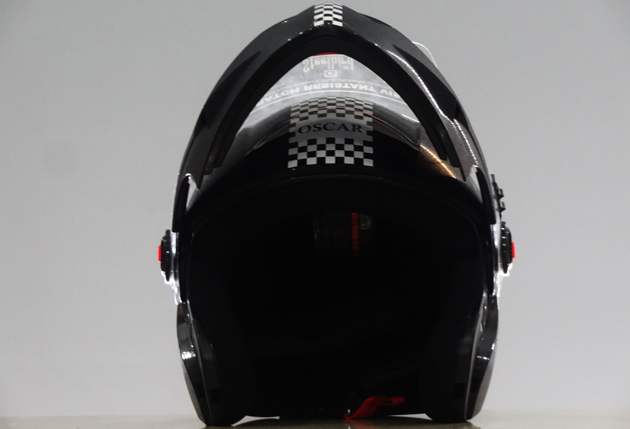 Steelbird Helmets, a leading name in the helmet industry, has launched Oscar, a flip up helmet. Oscar is designed in a way that the chin guard can be flipped-off easily from the helmet itself, turning it to an open face jet helmet by the feature of single push button even while riding a bike.
This helmet complements the sharp angles and predator styling of today's modern sport bikes.
Oscar offers chin and back ventilations which helps air to circulate inside the helmet and keep's the rider fresh in summers.
Speaking on the occasion, Rajeev Kapur, Managing Director, Steelbird Helmets, said: "This is another example of Steelbird's endeavour to provide relevant and innovative offering to its customers." Its unique compact design attracts every bike rider particularly the young generation.
"Delhi is a very strategic market and this segment is approximately 30 per cent of overall helmet segment. With the launch of this product, customer will have more options in "Steelbird flip up segment helmets," said Shailendra Jain, Head - Sales & Marketing, Steelbird Helmets.
Helmet offers maximum protection without sacrificing on the style. Built of high-impact ABS to absorb any impact during an accident, the helmet is lightweight yet sturdy. Its polycarbonate anti-scratch coated visor protects the rider from dust and smoke, without obstructing vision.
Perfect fit for everyday use as well as a good companion for adventurous riders, Oscar helmet has also has a designer interior, single button Flip-Up, visor locking system and rachet locking system of the visor to effectively absorb the impact vibrations produced at the time of the accident and helps to avoid head injuries. Also, the helmet comes with anti-theft ring, air and water tight spectra guard and polyester webbing used in chin-strip.