The ethnic wave takes over Indian retail
By Satarupa Chakraborty | May 20, 2018
When one of the global retail giants Amazon India reported an overall 80% Y-O-Y growth of about 80% last year, ethnic wear category contributed about 50% to the reported growth. This could be only a small pie when we map the growth of ethnic retail in India, which is at about INR 70,000 crore currently and expected to grow at a CAGR of about 9 per cent to reach INR 1,26,210 crore in 2019 (Source: Technopak). Retail4Growth presents some of the latest updates that are building the future growth of ethnic retail in India.

While 70% of ethnic retail market is still dominated by unorganized retailers, there are enough number of indicators to ensure the growth of organized ethnic retail market. Lately, popular LFS formats like Pantaloons, Shoppers Stop, Central and Westside increased their private label bandwidth with mostly ethnic brands. There has been a slew of ethnic e-commerce players embarking on brick-and-mortar journey. Regional retailers in this category are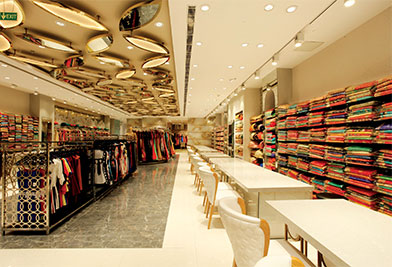 perpetually going national and leading organized ethnic brands are on store rollout spree.
Key markets & rollout strategy
Recently, one of the popular malls of Delhi, Ambience Mall, decided to add a floor dedicated for women's retail and guess which category turns out to be more than 50% of the brand mix? No prize for guessing that it's ethnic fashion retail. All leading brands in this category have reported an approximate growth of 20%25%. While urban India is embracing the category vis-e-vis with high street fashion brands, smaller towns prove to be equally promising market for the category. As almost each brand goes to the extent of covering tier-II and tier-III markets, there has been cases of regional brands making it big in national retail-scape. Take the case of Neeru's, the 50-year old brand from Hyderabad, which has moved beyond its origin city only few years back and today has 46 stores covering all major metros and smaller towns, is slated to take the expansion across the US and the UK soon. Quite similarly, Delhi-based womenswear brand Lakshita, though started from the capital city, most of their 70 (current and planned) stores are and will be located in states like Himachal Pradesh, Chandigarh, Punjab and Jammu. The brand will soon expand beyond north India.
Talking on rapid rollout, Delhi-based TCNS Group, the name behind three ethnic and fusion brands, W, Aurelia and Wishful, today 150 stores and has presence in 148 Indian cities along with additional 4 stores overseas. Another growing ethnic wear brand Biba is opening one store a week and has around 250 stores, equally distributed in metros and non-metros.
Growth of private labels
All major LFS entities are building on their private label bandwidth riding on ethnic fashion retail. Amongst Central's three private label brands in this category, Navras, Mother Earth and Morpankh, the LFS entity from Future Group reports better sales growth even in comparison with other brands available in their spaces. Out of Westside's near about 15 private label brands, the LFS format from Tata-Trent has four ethnic brands suitable for different age groups and tastes.
Moving the spotlight to some of fast growing ethnic brands of the country, Biba, which launched their own label for kids, Biba Girls, started aggressively rolling out independent stores for the brand with or without its parent brand since last 2 years. The brand also incorporated their own jewellery brand, which is retailed through their stores currently. On the other hand, TCNS, has been retailing their premium ethnic brand, Wishful, from selected W stores before opening an exclusive store of Wishful in September last year. Starting in 2008 with only men's ethnic wear and currently with about a store strength of 450+, Manyavar came up with their women's label, Mohey in 2016 and today has 50+ exclusive stores of the latter brand.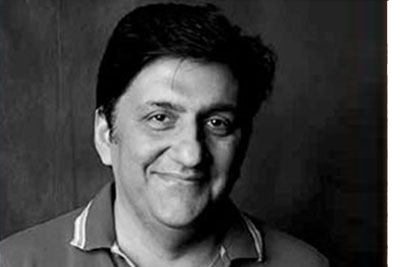 Regional retailers going big in retail design
While approximately 70% of ethnic fashion retail market is ruled by traditional//regional retailers, it's intereting to view that they are investing in not only increasing their retail footprint but also towards the retail design. Delhi-based retailer Odhni, with 3 stores in presence and with 160% growth in last three years, plans to take the store count to 30 by 2025. Flagship and large format stores are steadily becoming popular with such retailers. Allahabad-based Madan Men recently invested in huge flagship identity for ethnic wear range and enjoying a revenue growth of 25%-30% only for ethnic category. Chandigarhbased Meena Bazaar also invested recently in a 20,000 sq ft flagship identity spread across 5 floors only for ethnic category. Designing retail identity and bringing them close to some of the noted brands, Mukesh Bhatia of Delhi-based SSB Architects, explained, "These regional retailers are fast becoming part of mall and premium high street locations. Their positioning and ever-evolving TG are prompting them to invest in premium design ideas. While most of them prefer modern layout, we always try to associate that with Indian traditional root. Playful use of mirrors and mirror walls, metallic finishes and colour pop are some of the latest trends in ethnic retail design. "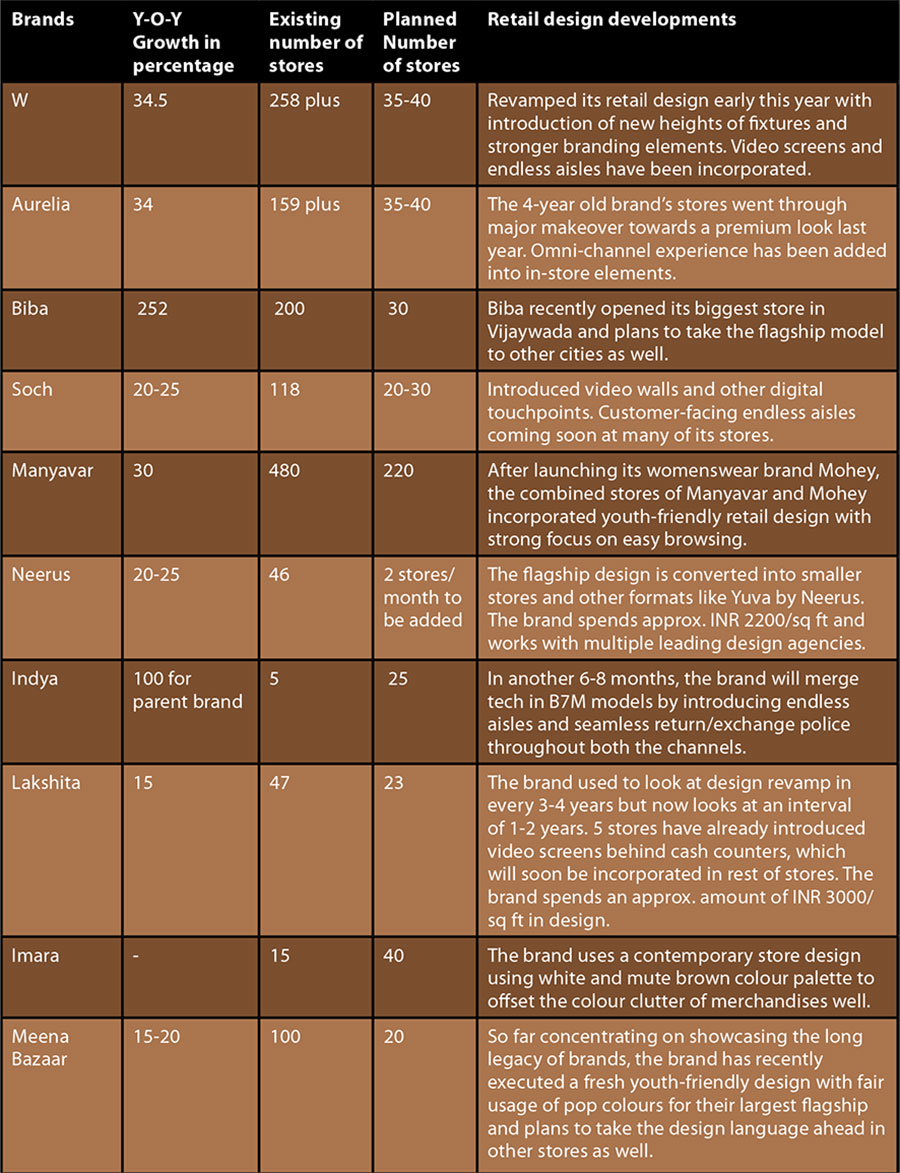 Clicks to bricks
The growth story of private label continues to be relevant when we talk about the brick-and-mortar journey of online brand FabAlley. Starting in 2012, the online retailer chose their ethnic brand Indya to kickstart their EBO journey last year. With 5 stores and few fund-raising later, Indya will soon be available through 25 exclusive stores by end of current fiscal. This year also saw another popular online brand Jaypore to open their first brick-and-mortar store in Delhi, while three more are in process in major metros. In a window spanning next two years, Jaypore plans to reach a mark of 20 stores.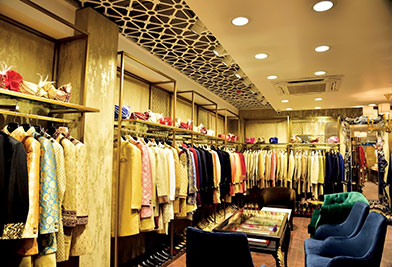 Design defying "traditional"
As the category is growing in leaps and bounds, the stores are attempting to be easier to browse and more viable for young customers. Take the example of 50-year old brand from Delhi, Meena Bazaar, that has a network of 100 stores pan India. Doting on being the retailer of many generations and boasting design that reminds the legacy of the brand, Meena Bazaar, recently roped in Chromed Design, which comes with the fame behind the bar chain Social, to execute a youthful retail design for their biggest flagship identity in Gurgaon.
If you thought "ethnic" means "traditional", Soch, who has 118 EBOs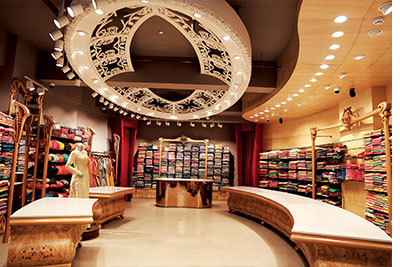 across nation, makes you re-think. Combining a fair share of digital touch points at their stores, the brand was rather farsighted as they incorporated wiring to accommodate customer-facing endless aisles from their 60th store onwards. The brand will soon introduce this latest tech tool in their stores.
Ethnic : evolved and enterprising
Fuelled by the country's big fat wedding industry and smaller towns participating in this evolved growth trajectory, the category seems to go beyond its projected growth. What's more interesting is its ever-evolving customer base that is prompting many unorganized retailers soon falling into organized categories, brands investing in savvier retail design and visual merchandising, merchandises blurring the line of ethnic and fusion thus giving way to more stores and more business.