Titan aims to double size in jewellery market in 5 yrs
By Karan Choudhury | Vjmedia Works | March 25, 2014
Titan had sold jewellery worth Rs 8,000 crore last fiscal, or 4% of the market in India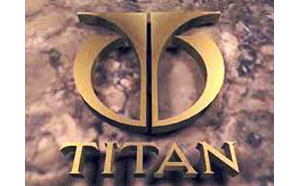 Tata group firm Titan Co is looking to increase its size by two-and-a-half times in the jewellery market over the next five years.

The company, which sells jewellery under Tanishq brand, is venturing into unexplored markets within India by expanding network and launching new designs.

"We want to become big. We want to grow our market size two and a half times in next five years time," Titan Industries CEO New Business Division L R Natarajan said. According to him, Titan had sold jewelery worth Rs 8,000 crore last fiscal. This accounted for nearly 4 per cent of the jewellery market in India.

The present estimated size of the jewellery market in India is around Rs 2,40,000 crore, he added. This fiscal, the company is expecting its jewellery sales to be marginally better than last fiscal.

The company is targeting the middle class, who are becoming the biggest consumers of branded jewellery, he said, adding that Titan presently has a network of 150 shops selling Tanishq jewellery.

On the impact of soaring gold prices and restrictions imposed on imports, he said: "Gold is available but the cost of acquisition has gone up....Availability is there but instead of paying 3 per cent financing cost, it has gone up by another 5 per cent."

Titan had opened its third jewellery manufacturing plant at Pantnagar (Uttarakhand) this week. It has two other units at Dehradun (Uttarakhand) and Hosur (Tamil Nadu).
Business Standard