Value Plus introduces large format stores
By Susmita Das | Vjmedia Works | October 23, 2013
The usual \'white\' dominance sported by most electronics stores has been broken at these new Value Plus stores through Pschycographic experience of colors which is correlated to our daily life.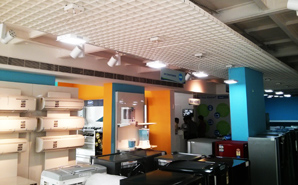 'Value Plus' an electronics chain of stores from the 1983 established Vishal Video & Appliances (P) Ltd, has launched its new stores at Crossing, Vasundra and at the Vaishali Mall in Delhi. Introducing a new prototype of large format stores, the brand has initiated these newly opened outlets.
Looking at repositioning and modernizing of their store and retail image, the Bangalore based design firm, FRDC was given the task to redefine the store experience. "Task was challenging as their customer profile is majorly Sec A/B+. Positioning them within aspirational brackets of National Electronics chain and yet differentiating them was an approach we took. Using key customer ethnographics and pschycographics, we drove design using 'Color' as a tool to experience electronics in large format store. Most electronics chains are in white and this is where we break the clutter using key House colors associated with products in the customers mind," said Sanjay Agarwal, Managing Director at FRDC.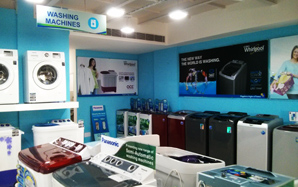 The Value Plus stores are also spread across Lucknow, Eastern and Western UP along with Noida/Ghaziabad area of Delhi NCR region. Its one of the fastest growing chain of stores across North India.