Vision Express launches its 25th store in Hyderabad
By VJ Media Bureau | May 15, 2018
Optical retail chain, Vision Express launched their 25th store at the L & T Panjagutta Mall, Hyderabad. The store will house all the exclusive brands of Vision Express along with the latest 2018 range of sunglasses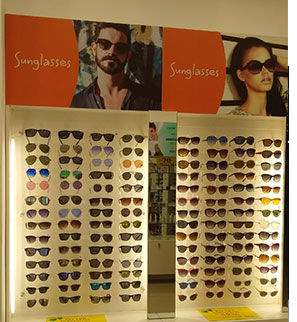 Vision Express India, a joint venture between global leader in optical retail, Grand Vision and Indian conglomerate, Reliance Retail Limited, launched their 25th store at the L & T Panjagutta Mall, Hyderabad.
Speaking on the occasion, Vishal Gaurav, Sales Director, Vision Express, said, "We're excited to launch yet another store in Hyderabad, a city that has always received us well. Besides, L & T Panjagutta Mall is a highly coveted destination covering for retailers and shoppers in the city and we expect this store to be a great contributor, given the prime location and value proposition it carries. This new chapter holds a lot for us, and we look forward to exceeding our customer expectations." The store will house all the exclusive brands of Vision Express along with the latest 2018 range of sunglasses.
In India, Vision Express has more than 158 stores across 30 cities.