Why High Street Phoenix ranks among the top
By Chaitanya Muppala | Vjmedia Works | May 20, 2015
High Street Phoenix has almost zero vacancy or 100% occupation; it does business of about Rs 2,200 per sq ft a month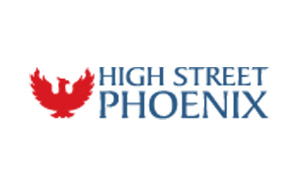 It's a busy, sunny weekday afternoon in Mumbai but High Street Phoenix (HSP) mall in Mumbai's Lower Parel area is seeing a steady stream of visitors of all ages.
The story of HSP is quite in contrast to many other malls that are either shutting down (read Nirmal Lifestyle and City Centre in Mumbai) or witnessing bleak business due to the onslaught of e-commerce firms as well as factors like demand and supply mismatch.
The shopping area, owned and run by Phoenix Mills and set up in 1998, does not seem to be impacted by the overall mall scenario. Even as malls in Mumbai are doing a business of Rs 1,200-1,300 per sq ft per month, HSP does a business of about Rs 2,200 per sq ft per month, say mall consultants.
"We are definitely among the top three shopping destinations in terms of trading density and consumption," says Rajendra Kalkar, president (west) at Phoenix Mills.
According to Susil Dungarwal, founder of Beyond Square Feet, a mall management firm, HSP is clearly the number two. With sales of Rs 2,750 per sq ft every month, Select City Walk in Delhi is believed to be the number one mall in the country and Express Avenue in Chennai is at number three with sales per sq ft of Rs 1,400 per sq ft. "Most good malls do a business of Rs 900-1,500 per sq ft. If someone does a business of Rs 1,500, we consider the mall as very good," says Dungarwal.
While vacancy in Mumbai malls increased from 15.29 per cent in Q1 of 2014 to 17 per cent in Q1 of 2015, HSP has almost zero vacancy or 100 per cent occupation. The 3.3 million square feet area is growing at a compounded growth rate of 30 per cent, says Kalkar.
While South Mumbai—home to Ambanis, Tatas and Birlas—has the costliest real estate, it does not house many quality retail centres and that has helped the HSP to do well, say retailers and consultants.
"It is in the heart of per capital income locality. For the entire South Mumbai, what else do you have?" asks Suresh J, managing director & chief executive officer, Arvind Lifestyle. Suresh adds that the locality, brands and activities the centre conducts keeps it in good stead.
Atria, another mall in South Mumbai, saw a third of its stores closing down due to poor mall management and tenant mix.
"The big size of the mall also helped them (HSP) to become successful. They have luxury, mass and bridge brands that are in sync with shoppers' tastes," says Bappaditya Basu, national director (retail) at JLL India.
Basu could perhaps be right. The shopping centre has three department stores—Pantaloons and Marks & Spencer and Lifestyle. Palladium houses luxury brands such as Jimmy Choo, Bottega Veneta and Burberry, and premium brands such as Diesel and Zara, among others.
"They understand the brand very well. Whatever brand I have taken to them, Atul Ruia (joint managing director of Phoenix Mills) does his own research unlike others," says Darshan Mehta, chief executive officer, Reliance Brands.
THE PHOENIX RISES
• Vacancy in Mumbai malls rose from 15.29 per cent in Q1 of 2014 to 17 per cent in Q1 of 2015
• High Street Phoenix has almost zero vacancy or 100 per cent occupation
• Select City Walk in Delhi Rs 2,750 sales per sq ft per month
• High Street Phoenix Rs 2,200 sales per sq ft per month
• Express Avenue in Chennai Rs 1,400 sales per sq ft per month