WPP's Xaxis to Acquire Triad Retail Media
By Nabamita Chatterjee | Vjmedia Works | October 18, 2016
The deal will establish Xaxis in Fast-Growing Retail Media and E-Commerce Markets; Provides Triad with Direct Access to Technology and Resources of Xaxis and WPP.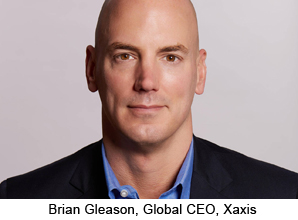 Xaxis, one of the world's largest programmatic audience company, recently announced an agreement to acquire, subject to regulatory approval, Triad Retail Media, the global leader in digital retail media advertising, from Rockbridge Growth Equity and Falcon Investment Advisors. Triad fuels mobile and desktop e-commerce by enabling large retailers to turn their websites and apps into valuable advertising platforms, providing marketers with the ability to reach and engage consumers as they shop online. The deal will establish Xaxis as a significant player in the fast-growing retail media and e-commerce market while providing Triad with access to Xaxis' technology expertise and the resources and client base of WPP, the world's largest communications services group. Following the closing of the acquisition, Triad Retail Media and its nearly 700 team members across 14 global offices will continue to operate as a standalone brand under its own leadership.

Walmart, eBay, Asda, Toys "R" Us, CVS, Sam's Club, Staples and Kohl's are among the major global retailers that rely on Triad Retail Media to power their media platforms. On the brand side, more than 1,500 of the world's largest advertisers utilize Triad's full-service creative, data and production solutions to connect with shoppers at point-of-sale.

The deal represents a win for both retailers and advertisers, who will benefit from more advanced shopper customization tools, better targeting, new mobile products and stronger international reach that the combined companies can deliver.

"Triad has played a pioneering role in the development of digital retail media as a compelling ad channel where both retailers and brands are aligned in delivering a positive experience that drives shopper response," said Brian Gleason, Global CEO of Xaxis. "Today's acquisition brings Xaxis into an exciting new category, further extending the reach of our audience platform to interact with shoppers," he added.

Powered by the $1.5 trillion e-commerce industry, digital retail media provides unique benefits for brands, retailers and shoppers. Brands gain access to shoppers at point-of-sale in an attractive customer-experience environment. In addition, retailers can drive incremental revenue from their e-commerce sites and apps while providing a more engaging, media-rich environment for shoppers.

"We've been connecting brands and retailers for more than a decade with our innovative solutions," said Roger Berdusco, CEO of Triad Retail Media. "With our digital retail media expertise, Xaxis' world-class technology platform and WPP's worldwide network of brands — we're all better together."