ColorJet to launch 3.2 metre UV LED Roll to Roll Printer VULCAN for Indian market
By Nabamita Chatterjee | September 11, 2017
The white configuration technology can be used as a spot colour along with white ink circulation system.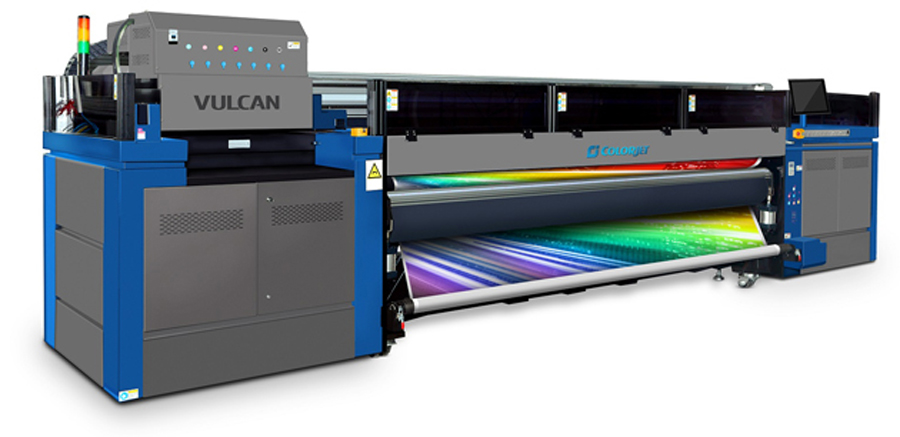 Leading manufacturer of wide-format inkjet printers, ColorJet India Ltd is launching VULCAN, its latest innovation, which is a high speed 3.2 metre UV LED Roll to Roll Printer for the Indian market. The VULCAN is empowered with the V8 technology, a combination of superlative print quality, smart memory utilization, speedy communication with cabling system, and thermal design technology. It also offers benefits of multi-tasking and multithreading to speed up the printing operations and maximise productivity for every industry. The inkjet printer is equipped with an advance industrial head (Industrial Grade Jetting Assembly) with great expanding capability that enormously enhance productivity and profitability. The VULCAN prints at speeds of up to 120 meters per hour and is a complete solution, offering White Printing, Flexi Layer technology and a LED Light Box System. Additionally the VULCAN offers advance motorized carriage height adjustment, automatic ink regulator, LED lamps, advance plasma anti-static device, high-tech vacuum system, pneumatic press rubber roller, reinforced beams, and carriage safety sensor features.
The printer is loaded with an Eco Cooling System, in which the water cooling system is embedded and thereby maintains printing temperature and removes media wrinkle to ensure high quality prints. While, the dual-roll option enables customers to install two or more rolls one after another. This helps in executing multiple jobs simultaneously and also enhances the efficiency of the printer on smaller media while the Media Trimming System feature enables to cut the print media vertically in uni-direction.