Engineered Wooden Flooring by Square Foot
By Susmita Das | Vjmedia Works | June 11, 2013
Square Foot, which works with a vision of creating a perfect integrated flooring solution, has introduced a innovative range of Engineered Wooden Flooring.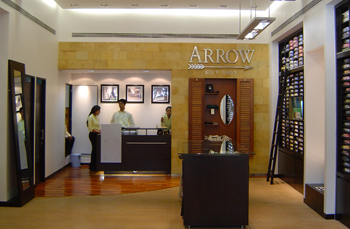 Square Foot, one of the leading flooring solution providers has launched its latest range of "Engineered Wooden Flooring" for the retail sector.
Engineered wooden flooring comes with a practical design which stays intact without splitting, cracking or developing unsightly even after being subjected to daily stock distribution movements and walked on by thousands of customers on an every day basis. This type of wooden flooring can be refinished numerous times that provides great flexibility in terms of the aesthetics of the floor, allowing changes to the color of the stain, or the ability to paint or fix up an overly distressed finish. In addition, engineered flooring is easy to clean and do not trap pollutants, dust or hair. Simply wiping the floor with cleaner or a damp cloth sufficiently cleans them while contributing to a healthy, allergy-free environment.
The product is available in light and dark tones, which gives retail designers to choose from hundreds of design combinations to complement with the interiors of their store.
Availability and Price: Engineered flooring starts at a special price of Rs 370/++ and is available across all Square Foot Stores in Bangalore, Mumbai, Kolkata, Kochi, Hyderabad and Delhi