Entasis launches new technology for footfall analytics
Vjmedia Works | July 19, 2017
Entasis launches service in footfall analytics while it will soon unveil a unique security system for retail.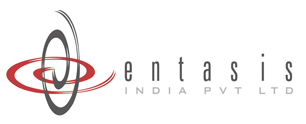 Delhi-based technology service provider for retail, Entasis Technology has recently launched a new product for footfall counting in retail and other commercial establishments. The device is connected to LAN and can be installed at the entry of the establishment and it automatically captures the footfall frequenting the premises and the number of walk-ins. Talking to Retail4growth, Nikhil Chhabra, Director, Entasis Technology, explained, "Today, what is missing in the retail scenario is the correct analysis to plan better. This new service from us will help retailers as well as other commercial players like hospitality etc to tap that data in order to plan their further targets. We will also provide the software which can be directly connected to your ERP system for the planning purpose." Though the service has been taken by a few retailers, Entasis says that the phase is still at a trial-and-method situation.
Entasis is also working rigorously on a one-of-its-kind retail security system. Declining to offer much detail, Chhabra mentioned, "All we can say is that this kind of cutting edge safety system is not available anywhere in the world." The company will start marketing this security service from October onwards.