Gardler Lighting launches four new products
By Smita Sinha | December 22, 2018
The retail lighting design and manufacturing firm has launched four new retail luminaries for highlighting the store space and the chosen merchandise.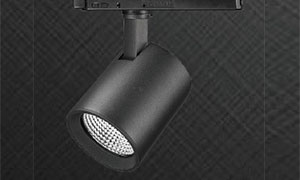 Mumbai-based retail lighting design and manufacturing firm Gardler Lighting has recently launched a new range of retail lighting – ROLLY AWD track spot light, ROLLY TH track spot light, FELDA accent light and ELMA wall washer light for significantly highlighting the store space and the chosen merchandise.
To give a height advantage in stores where ceiling levels are lower, Gardler has designed a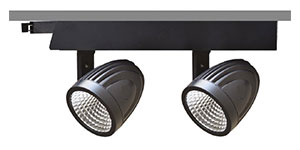 new track spot light called ROLLY AWD. According to Gradler, it has a superior light head design and it comes with integrated module like adaptor and driver in a sleek and elegant console that makes the track spot elegant.
It is available in a wide wattage and beam angles range.
The contemporary double-light head track spot,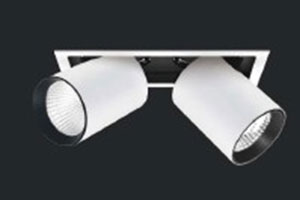 ROLLY TH, delivers a powerful illumination that is ideal for high-impact highlight of VM or specific merchandise or mannequins etc on the shelves. The sleek design along with linear frame enables better focal adjustability and creates hot spot by using different beam angles.
For significantly highlighting the chosen merchandise or space in the store, the company has designed an adjustable FELDA accent light which allows 360-degree rotation for each light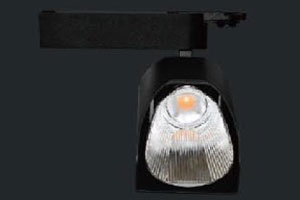 head. According to Gardler, the different beam angles allow flexibility and convenience for cross sectional coverage. It can also create ambient lighting with hot spot.
For significant illumination coverage of the merchandise racks, it has designed a asymmetrical wall washer called ELMA. It is used with wider beam angles which enables increasing the distance between two fixtures and thus reduces the number of fixtures conventionally used for such applications, according to the retail lighting company. The product is available in a wide range of wattages and beam angles.
Similar News
Gardler is working on launching a range of engineering –oriented retail lighting products that will offer value addition, usage flexibility and lot more functionality. Gardler will also soon integrate its retail lighting range to futuristic trend of IoT.
Suitable specially for shop windows, Tunable White offers high personalisation capabilities with its ability of functioning under a wide spectrum of colour temperatures. These varying colour temperature showcases the merchandises in the most effective way while the varying colour temperatures blend well with natural light.