Insync Shop Fittings to launch Fit'N'Light, a first-of-its-kind retail fixture system in India
Vjmedia Works | October 27, 2015
Mumbai-based fixture manufacturer Insync is soon to launch Fit'n'Light, a retail fixture system with in-built powered lighting. This is being launched for the first time in India offering international technology at competitive Indian price.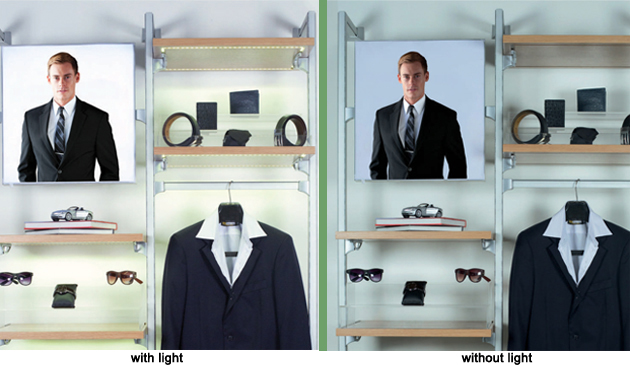 Mumbai-based retail fixture manufacturer Insync is slated to launch a new age modular shelf system called Fit'N'Light featuring easy fit installation and in-built powered lighting. The fixture eliminates the use of traditional screw fastening and functions on a convenient snap-fit installation system. Talking about the inspiration behind the development, Huzefa merchant, Director, Insync said, "To offer a theatrical experience to the shoppers light and shadows have a huge role to play and that is exactly where Fit'N'Light comes in. In this product, you can use the shelf as light source also and your merchandise is focused like never before. In these fixtures the modularity, flexibility or the speed of implementation is the key. The fixtures come in aluminum, veneer, solid wood etc. and can be used effectively in floor, ceiling to floor units etc.," Merchant informed. For the Fit'N'Light range the hardware is developed and manufactured by Insync and the specialized soft signage attachments are procured though overseas collaboration.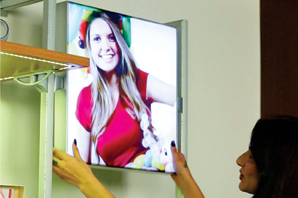 Fit'N'Light will officially be launching on 29th of this month and will be available at its retail showrooms in Pune, Bombay, Indore, Coimbatore, Chennai, Kochi and Hyderabad. "The product has been in the pipeline for 2 yrs. now. The technology is already available in Europe but the price points weren't viable for the Indian market. The real challenge was to cut the price without compromising on the quality. We put in our effort on how to make this easily installable and affordable. We are currently looking at developing the product to a standard for exporting it to Europe," Merchant said. While similar fixtures are available in the market that require conventional screw fixing to be done, this new range technology is highly simplified in terms of installation and use for various configuration required on dynamic retail floors. "We stressed on making it highly simplified so that a designer or a merchandiser both feel at ease to use it to develop the retail experience they are going to offer," Merchant continued, "We are currently launching the basic elements of the concept. We are studying the industry on the kind of lighting required and then develop the light sources." While the primary market of the product will be fashion and non-food, Insync is looking at other retail verticals too for its effective application.