Manthan Launches Intelligent In-Store Personalisation Solution for Retailers
By Rita G Chauhan | January 16, 2018
Retailers can now elevate in-store customer experiences with intent-specific shopping assistance, offer recommendations and product discovery by leveraging Manthan's real-time targeting solution through their mobiles.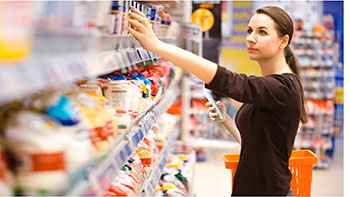 Manthan, a global leader in retail analytics technologies has launched an intuitive and context relevant in-store personalization solution for retailers. The in-store, in-aisle marketing solution is powered by Manthan's TargetOne personalized marketing engine which connects to customers through the retailer's mobile app. Amit Rohatgi, Director of Personalized Marketing Products, Manthan says, "Personalized customer engagement opens up new avenues for retailers and deepens their relationships with customers. This also brings stores back into prominence as customers find new meaning, excitement and relevance during their store visits."
Through this technology, retailers can now send notifications and personalized offers, tailored to customers' interests and preferences, before the customer begins shopping or while at the store for exploring options according to their interest and requirements.
Manthan , a pioneer in customer-obsessed marketing solutions has leveraged advanced analytics and AI technology to built Manthan's TargetOne engine. Built on the Maya AI platform, the solution creates deep customer personas and identifies actionable opportunities to drive engagement leveraging advanced analytics and machine learning algorithms. The solution also detects customer presence and location within a store from store beacons powered by Visible Light Communication, Wi-Fi or Bluetooth technologies.
This solution also helps retailers to power their front end mobile application and deliver more engaging shopping experiences in every store. It also empowers to run micro-targeted promotions, shape-up customer path-to- purchase, induce new purchases and lots more.