PrintGUARD: Set to redefine POS
By Smita Sinha | February 12, 2019
Nilkamal's PrintGUARD is designed to create innovative point-of-sale displays and multiple in-store displays. POP got in touch with Mihir H Parekh, AVP of BubbleGUARD, and its customers, Unidos and ABC Printads, to learn more about the material and its applications.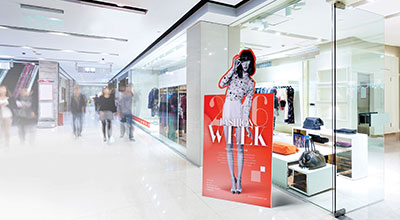 Over the past decades, the print industry has seen exponential growth and has witnessed major advancements in technology. The industry however has experienced a dearth of innovative media that can be versatile, durable and also sustainable. With a view to bridging this gap, moulded plastic furniture and material manufacturer brand Nilkamal Limited has come up with a revolutionary material called PrintGUARD. The material has honeycomb core which offers strength with minimal weight.
Explaining more about the material, Mihir H Parekh, AVP of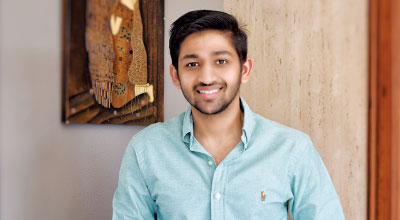 BubbleGUARD said, "It's a revolutionary material which has been well received by the customers for its strength at low thickness and the complete flat surface, which leaves scope for high aesthetic value. Through the last two years, PrintGUARD has been widely used to create innovative point-of-sale displays and multiple in-store displays. It is priced at par with PVC foam board and PP flute."
So how is PrintGUARD different from PVC foam board and PP flute? According to Parekh, what sets it apart is the fact that it does not tear or crack like the other two materials. Besides, PrintGUARD is cost-effective and allows brands to experiment with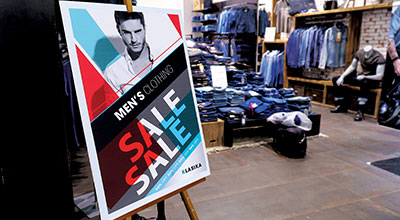 cuts, colour and structure of the display.
It is CORONA treated on both sides and has a completely flat Matte surface that facilitates lamination and printing on both sides. According to the company, one can opt for laser cutting or CNC cutting to get the perfect finish.
Talking about the sustainability aspect of the product, Parekh said, "With increasing susceptibility to environmental factors, brands look for sustainable solutions. Unlike the non-standard PVC sheets, PrintGUARD is made from 100% genuine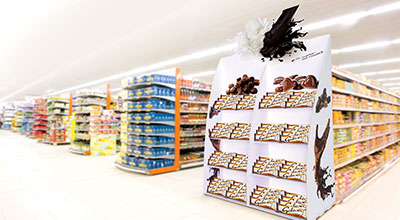 polypropylene and therefore is completely recyclable. This makes PrintGUARD the perfect choice for every ecologically-conscious brand."
Sharing his views on PrintGUARD, Siddharth Patel of ABC Printads said, "We needed a solution that can help us experiment with design. We use PrintGUARD to replace Sunboard and Sunpack since it is very easy to fabricate. It is much stronger than Sunpack and Sunboard because of its honeycomb design. It is also easy to cut, fabricate and easy to print. Besides, it is also environment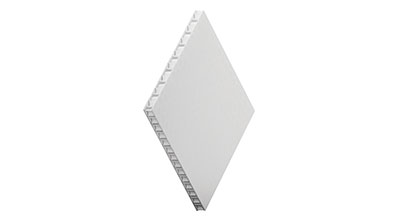 friendly since you can recycle the same completely."
Rajeev Gujral of Unidos shares a similar view, "PrintGUARD has unique design that makes it unbreakable. The material used is easy to cut, fold, crease and it allows for a variety of fabrication possibilities. The air-lock design makes the sheet lightweight. It is a non-PVC product and it helps us create a variety of POP applications. "
"It can also be used to create endless point of sale options, we largely use it for POP displays and cut-outs. Many of our customers also prefer the same for packaging applications." Gujral added.
Talking about the cost benefits of using the material, Patel said, "It is priced at par with the substitutes, but its strength and durability makes it a value for money option."
According to Gujral, the design of the product makes it lightweight and it can be used to create foldable or flat-pack displays, which makes shipping easy and cheaper compared to other rigid subtracts.
The material manufacturer is associated with some of the largest retail players such as Unilever, Idea Cellular, Airtel and more.