Reliance backed Fynd launches Uniket its direct to retail solution
By Retail4Growth Team | October 17, 2019
Uniket has on-boarded 6,500+ stores and has established its presence in 350+ cities across 24 states across India.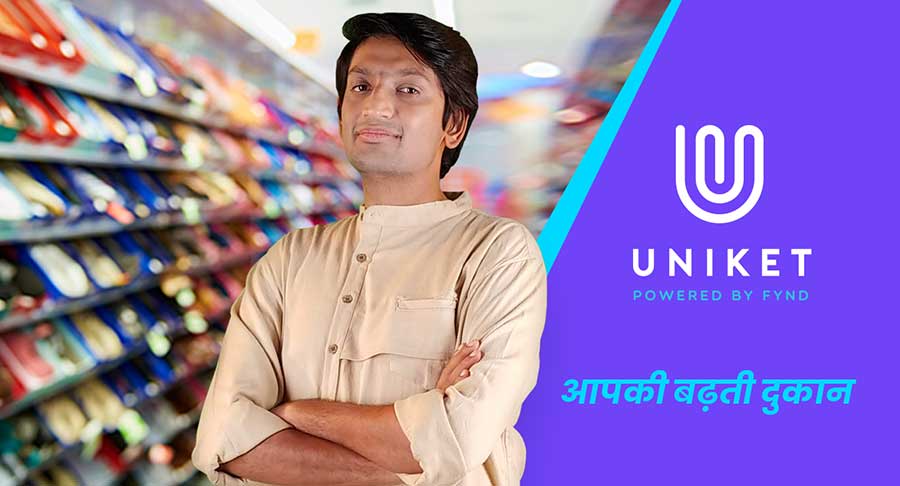 Reliance backed Fynd has launched Uniket, a unique direct-to-retail solution, which enables shopkeepers in tier-2 and tier-3 cities to grow their business by getting direct access to the brand's inventory and the flexibility to buy anytime, anywhere and in any configuration they like.
With core USPs of 'Directly from Brands', 'Original Bill' and 'Assured Returns', Uniket is poised to make the shopkeeper grow and stand true to its tag line - "आपकी बढ़ती दुकान" (your progressing store).
According to the company, Uniket also enables a shopkeeper to buy in single pieces rather than buying complete sets from a typical wholesale market.
Through Uniket, Fynd also provides the shopkeepers with their own free website and app with selling capability of over 50,000+ styles from 50+ brands. "Shopkeepers no longer need to worry about customers leaving their shop dissatisfied due to a lack of choices in their favorite brands. By downloading the Uniket store app, shopkeepers can now keep a minimal inventory and that too of all the brands that are of high demand in their shop and also offer delivery of these branded and quality stock to their customers' doorstep," the company said in a statement.
Almost 90% of India's $700 billion retail market is happening offline. Uniket wants to empower these shopkeepers through its technology solutions and help them offer the services at par with the organized retailers in large malls. Through this, Uniket also aims to drive additional store sales besides enhancing customer experience significantly.
Commenting on Uniket, Harsh Shah, Co-founder at Fynd said, "Brick and mortar stores still significantly dominate sales globally. By partnering with Uniket, shopkeepers can further grow their business and drive a wave of modernization by embracing technology. Uniket store app offers up to 45% margin on bulk orders and 15% commission on customer orders. Through Fynd Store, we are already able to help organized retail stores in metro cities get extra visibility and drive sales. With Uniket, our aim is to tap the unorganized retail market, support shopkeepers and offer seamless shopping experience to customers across the country."
Uniket has on-boarded 6,500+ stores and has established its presence in 350+ cities across 24 states across India. In over 1,700 pin codes of India, Uniket has more than one shopkeeper using its buying platform. In the next 6 months, Uniket plans to target 60,000+ stores in 800+ cities, covering all states of the country.
For more updates, subscribe to retail4growth newsletter - Click here