Sans Souci launches new statement lights - Opera
By Satarupa Chakraborty | May 03, 2019
Elaborated with hand blown glass and crystal, the decorative range is operational via phone and similar devices to achieve several colour tone and effects.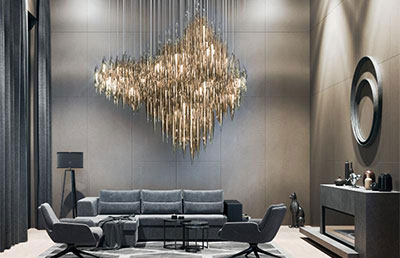 Czech lighting company Sans Souci has recently launched Opera, a collection of decorative lighting adorned with glass and crystal.
Made of hand blown crystal components with soda effect, Opera is lit by built-in LED RGB technology programmed into various lighting effects such as colour blower, rays or slings creating much drama in the store environment.
This extraordinary dynamic lighting piece designed by Jiří Svoboda is programmed according to luminous preference or for a special occasion. The lighting system is operational through phone or similar devices to achieve light motions to stronger pulsing effects, via phone or similar device. The light sports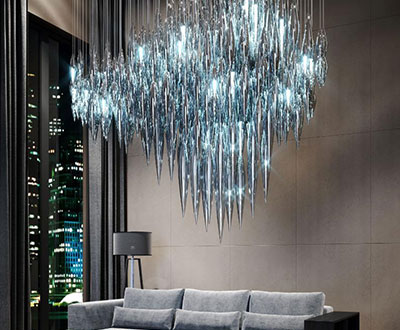 polished stainless steel finish.