A new Twist to Namkeens
By Retail4Growth Team | March 12, 2019
Designed and executed by HH Global, this island unit is the highlight of Kurkure Twistkeen's retail presence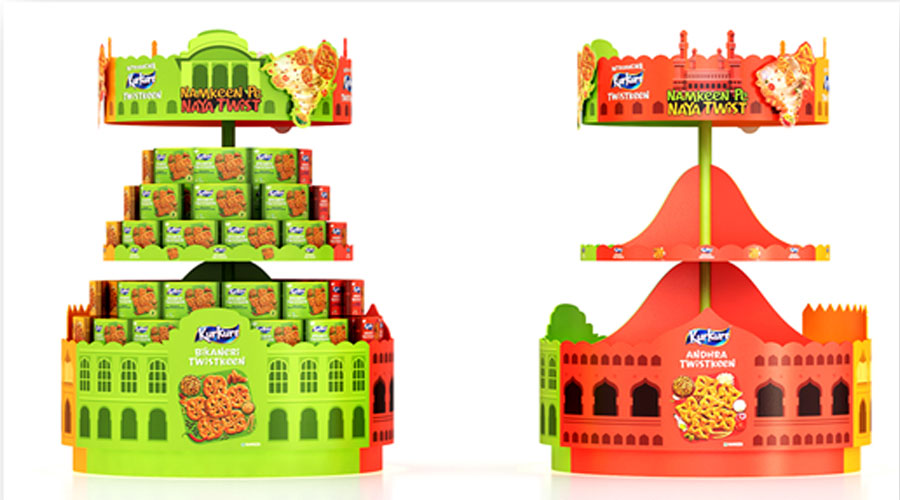 Pepsico India recently gave a new spin to traditional namkeens by introducing a new salty snack variant called 'Kurkure Twistkeens'. The new product initiative is in line with PepsiCo's continuous focus on developing a modern format while retaining the essence and flavour of Indian traditional namkeens.
Kurkure Twistkeen is targeted at the young and independent women who combine a traditional and modern outlook in their lifestyle and prefer something convenient and easy to manage.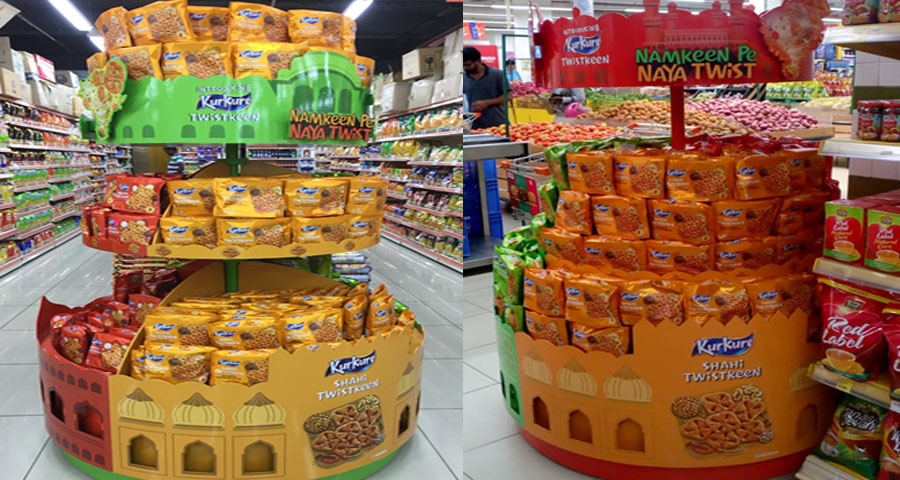 Designed and executed by HH Global, this island unit is the highlight of Kurkure Twistkeen's retail presence. The display features visual cues that evoke the unique architecture of Bikaner, Andhra Pradesh & Uttar Pradesh regions. The basic objective of this unique looking display unit was to tickle the imagination the taste buds of consumers and thus drive impulse purchase of the product. Made of MDF, metal and sunboard, the vibrant unit showcases all the three variants of Twistkeens – Andhra, Bikaneri and Shahi. The displays were spotted at various hypermarkets.