A workout space to deliver the right kick…
By Retail4Growth Bureau | July 19, 2023
BlackBx, the bootcamp workout studio in Bangalore, partnered with Chrysalis Design Studio to craft a space where aesthetics and vibe go together as a rejuvenating workout ambience.
The right spatial experience is a make or break factor for retail brands across categories. For those in the service segments, a high experiential quotient becomes even more critical, given the high element of interactivity involved. BlackBx, located in the heart of Bangalore designed to provide people with a unique workout experience, knew this and hence left no stone unturned in crafting a bootcamp like interior space that would set off the right note for its patrons seeking a rejuvenating workout experience.
Founded by Sheena J Hinduja, BlackBx caters to the rising demand for physical training and workout spaces. Sheena J Hinduja partnered with Chrysalis Design Studio (CDS) to create BlackBx as a bootcamp space.Talking about it, Sheena J Hinduja, Founder, BlackBx, says, "The studio opened on April 10th, 2023, and it took us 6 months to get the interiors together, as there was a lot of civil work required as well. I wanted to provide a bootcamp feel to the space, so I was very specific as to what colours I wanted to use - grey black and white, as I wanted the look to be very rustic and edgy."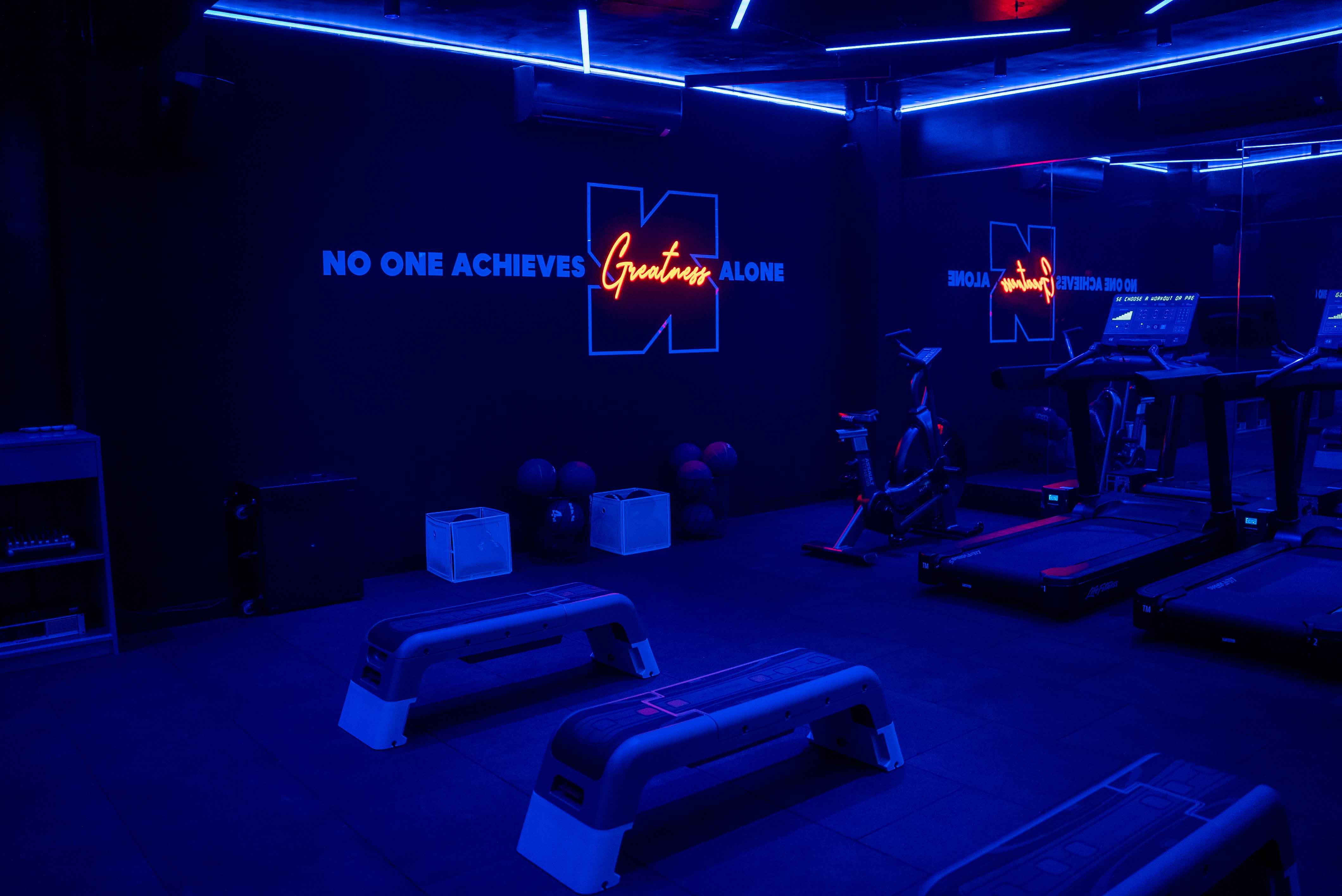 In addition to the bootcamp space itself, the studio has tied up with homegrown athleisure brands – whose products are only available online – to provide its customers an exclusive offline market space.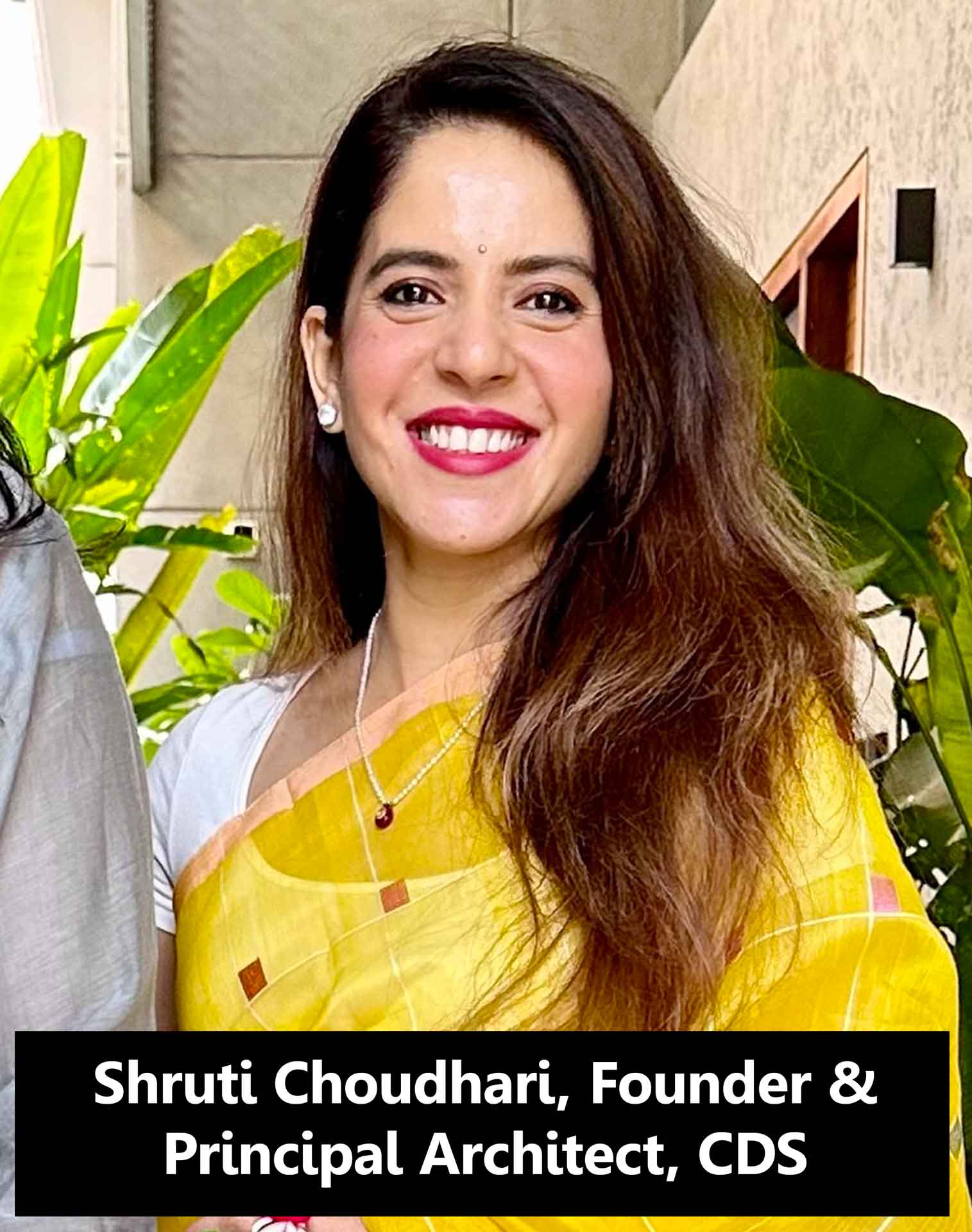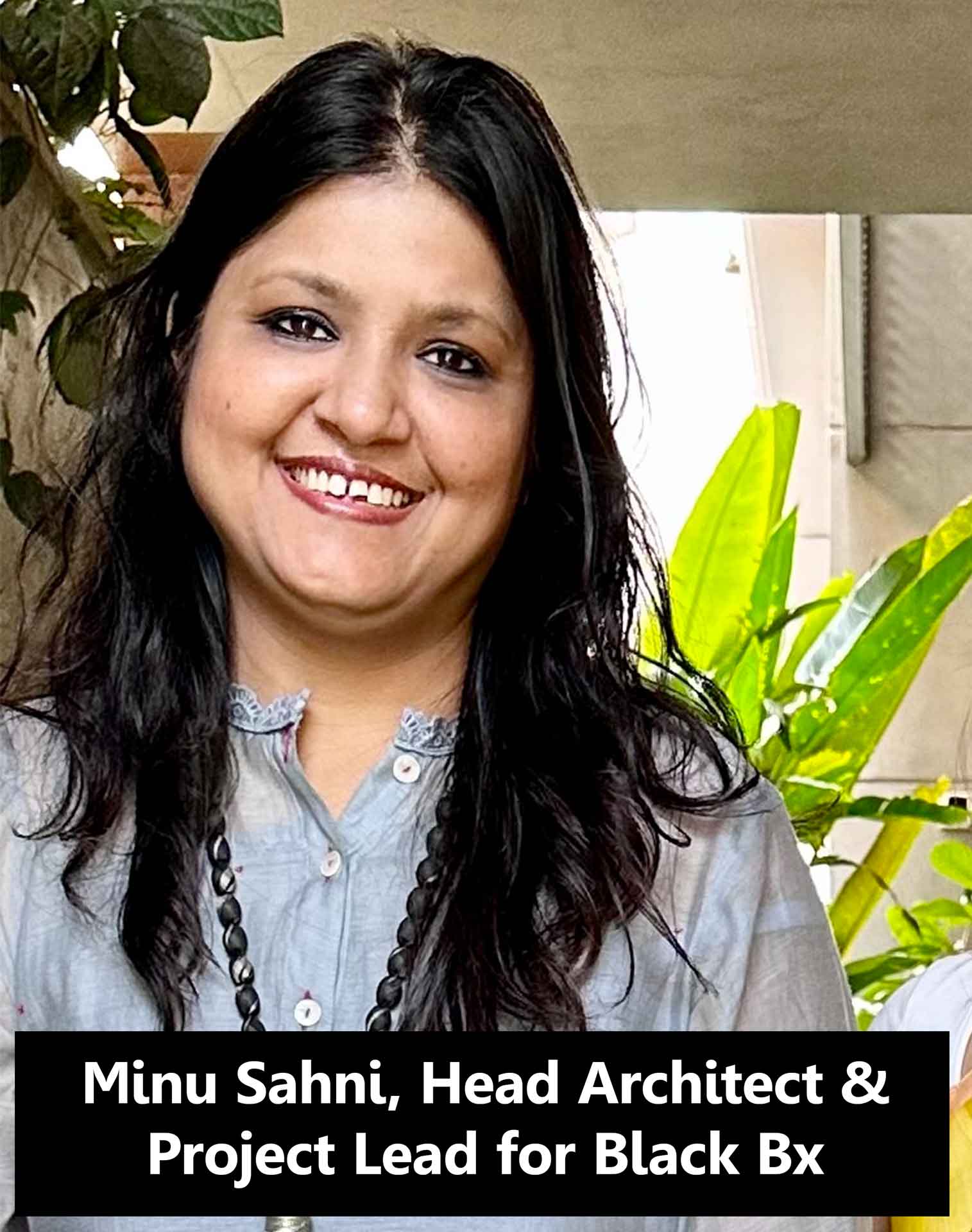 Curating a high energy space with right elements
Shruti Choudhari, Founder & Principal Architect, CDS and Minu Sahni, Head Architect & Project Lead for Black Bx, explain, talking about the design brief they received from Sheena and how they applied their expertise to bring it to life, "The design brief was centred around the concept of high energy, a first-of-its-kind workout space with a play of lights, that would also have additional retail and F&B areas. Our concept for the design was taken from the name "BlackBx" and we wanted that to truly reflect in the designed space. The common spaces were kept uncluttered in grey colour palette with a play of organic textures, as we wanted the clients to have a heightened experience on entering the "Black" workout space which is a stark contrast to the common space."
An uber cool community space
Further, elaborating on the unique desithe right gn elements they incorporated into the studio space, they said, "BlackBx is unique as it has a retail space, a fuel bar and a workout space all together that complement each other. We incorporated fluted ceilings in the snack bar to demarcate it from the retail space. The common seating is unconventional while fostering a feeling of community."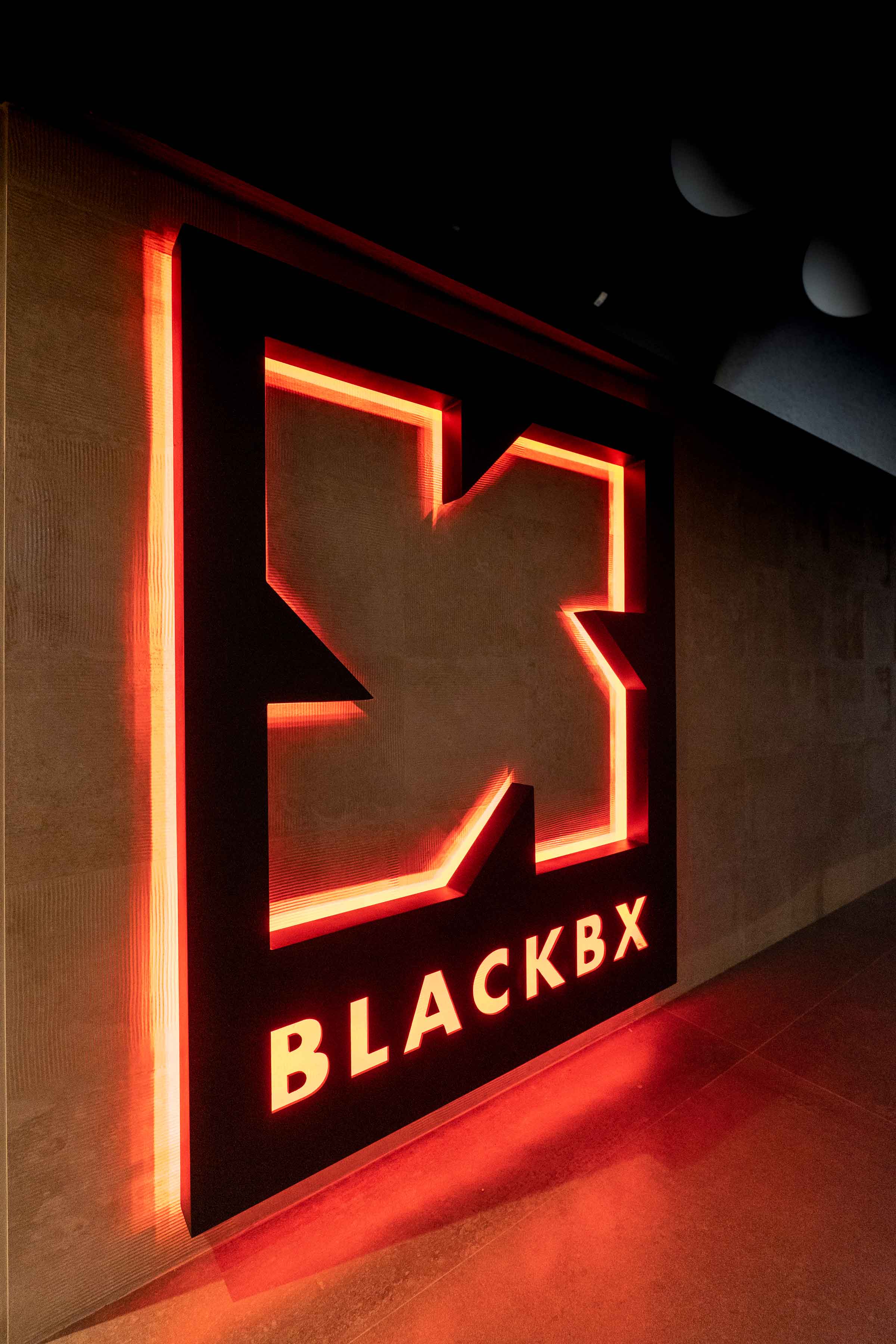 "The workout space is quite literally a "Black box" with mirrored walls and black floor/ceiling. The ceiling lights take centre stage here and create all the drama. The neon lights change colour and the setting can be adjusted to the mood of the workout or playlist, it creates a disco-like effect which is uber cool and adds a unique factor to a conventional "gym," to make it unconventional and hip," they added.
Every space is a challenge for designers and very often, interestingly so. For Shruti and Minu, BlackBx, was unique in that the space had to convey high energy vibe. "There are certain functional challenges one needs to be mindful of while designing a high energy workout space. The focus, other than funky design elements, also needs to be on: cooling demands, acoustics, lighting control, humidity control systems and vibration isolation. The material selection also needs to be conducive to high wear and tear of a workout space. Specifications of materials selected are paramount and need to fit well with the overall design and need of the space. Ease of maintenance and practicality of design elements is also essential in a functional space like BlackBx," they summed up with clarity. It looks like BlackBx certainly delivers the right kick.