A Wrogn made right
By Satarupa Chakraborty | February 22, 2019
Following a principle of constantly questioning and evaluating everything, brand Wrogn recently re-questioned its design ID at its flagship store in Lulu Mall, Kochi. Spread across 1000 sq ft, the store throws in more dramatic elements to its already-existing 'upside-down' design concept.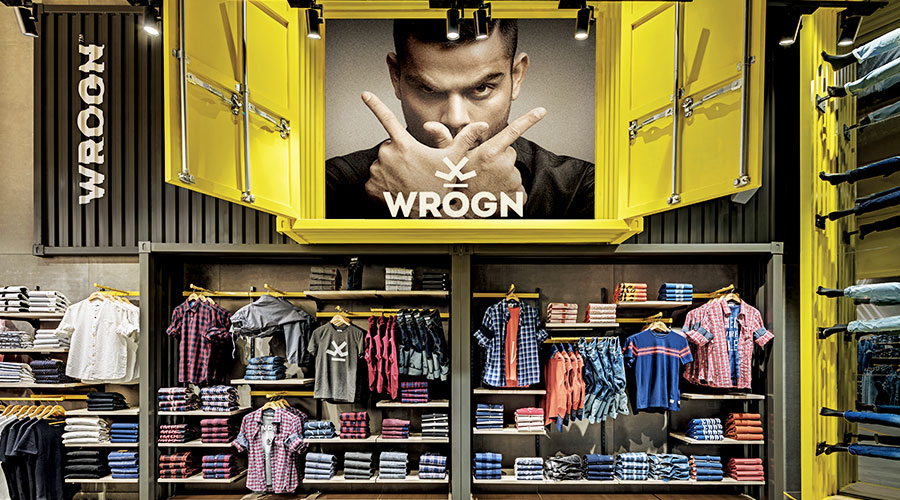 With an impressive store location portfolio of 25 stores across tier-I, tier-II and tier III cities, Universal Sportsbiz (USPL)'s young men's fashion brand Wrogn has consistently followed a motto of questioning norms right from its inception. Founded in 2012, USPL, with its other brands, Ms Taken, Imara and now the upcoming title, Single, has left no stone unturned when it comes to trying out every possible retail channel, store format, disruptive visual merchandising scheme or unconventional retail design.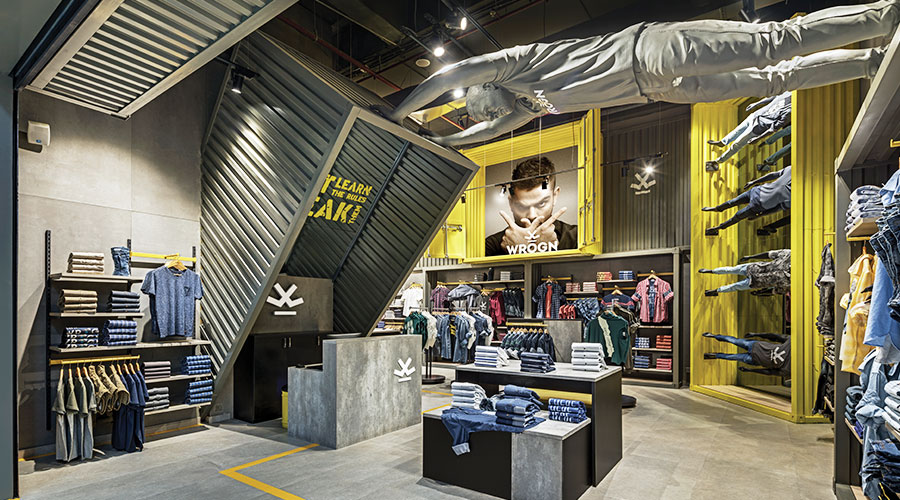 New Market, new positioning
More than 20 stores later, when Wrogn made a debut in Kerala, it was not only the market that excited the brand, but also the store location – the Lulu Mall. The mall from Middle East's noted retail player Lulu Group, launched more than 75 brands with 100% space leased out in record amount of time. Over time, the mall has proven to be a lucrative destination for leading national and international brands looking to explore the southern market.
For a brand like Wrogn, which believes in unconventional stature in terms of store design and VM, store space is often a challenge, which limits creativity. The Lulu Mall location offered the brand with an unusual store height, as good as 16 feet, which prompted the brand to bring in a fresh design approach.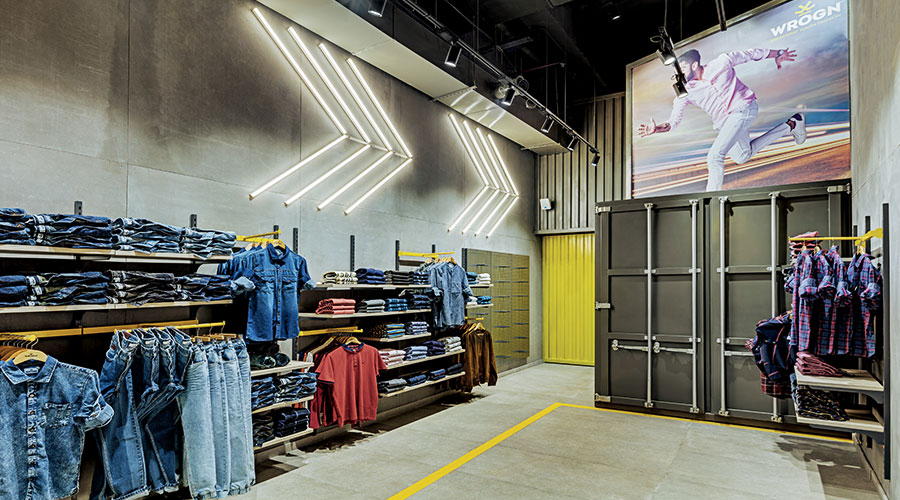 The right design for Wrogn
Some of the added elements that graced the store are :
• Sides of containers placed from floor to ceiling and used as display fixture
• A 10 feet sculpture of Wrogn's brand ambassador and ace cricketer Virat Kohli.
• A cash counter made from half a container
• Horizontal mannequins placed in vertical containers
• Extending the container inspiration to the trial rooms, inside which metal parts of hammers are used as hooks to rest garments.
• Intelligent use of L shape with LED arrows and play of colours
• Highlight of denims through store zoning and special highlight wall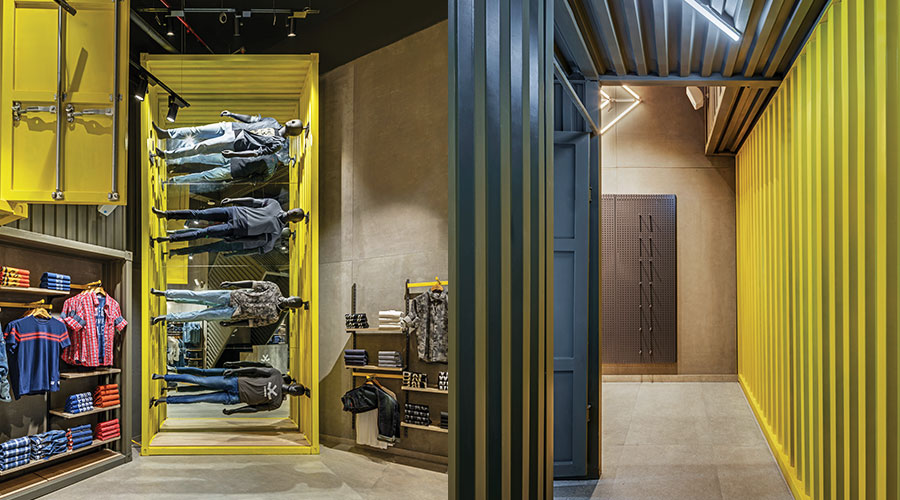 Design investments and returns
The design of the store and the construction put together cost the brand Rs 55-60 lakhs. Given that the ID is scalable, the cost seems to have worked out quite well for the brand. However, it is also a fact that the brand may not be able to procure such a unique space with unusual dimension. So then, is the investment justified? Nishant Poddar, Retail Head -USPL, explains, "Though this particular project cost us about 25% higher compared to a regular store, the ROI from this store is escalated by 20%. The reason being its uniqueness in a market like Kochi. Located at the much celebrated Lulu Mall, the brand showcase is certainly a bonus on top of that."
Since the new ID was only a small detour from its original design concept, the consultancy fee was marginal, although the construction cost was higher because of the added sculptures, elements etc. Also, the brand takes about five years before going in for refurbishment for each store. So taking that into account, the extra cost for this new ID seems to have been covered.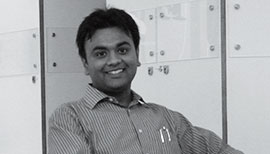 Nishant Poddar, Retail Head, USPL – Wrogn
"The Lulu store ID of Wrogn is unique for multiple reasons – we were entering an important market of the South, the location is at Kochi's much celebrated property Lulu Mall and also because we had an unusual property and store height to play around with. As for Wrogn, we have the scaling plan ready as per phases. The brand would not abstain from any retail channel and formats, is all I can say!"
Concept Design - Restore Design Pvt. Ltd.
Lighting - Focus lighting & fixtures Ltd.
Fixtures - ID Space
Manequinn - Tranz Manequinns
VM & Signage - Kid Media
Sculpture - Force Creations