AND unveils its new store(y)
By Dipanjan Mukherjee | Vjmedia Works | May 23, 2016
Designed by 4D, the new store concept is an environment inspired by a premium New York apartment where stylised coordinated clusters seamlessly blend with each other visually to create a congruent in-store experience.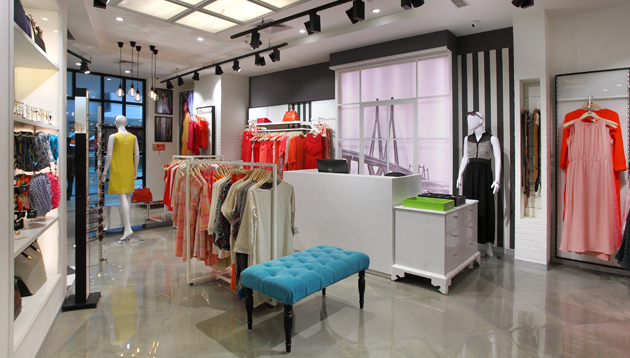 AND, a popular fashion brand from the House of Anita Dongre, recently unveiled its new store design at the Mall of India, Noida which is inspired from a premium New York apartment. Founded in 1995 by Anita Dongre, Meena Sehra and Mukesh Sawlani, House of Anita Dongre Limited (HOAD) (formerly known as And Design India Limited) is one of India's leading fashion houses today that has a portfolio of three popular brands. AND is its line of chic, contemporary western-wear inspired by the New York style of living, positioned as a brand that offered exclusive fashion to the modern working woman.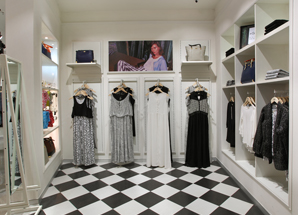 Leading retail design firm 4D was commissioned to create the store design concept and help supervise the realisation of the design recommendation.
Measuring 927 sq ft, the store design incorporates different categories of the brand in stylised coordinated clusters that seamlessly blends with each other visually to present a congruent in-store experience.
The store front was conceived as a premium apartment's French windows rendered in clean bold lines and signage highlighted on a painted open brick wall. The store's irregular space was used to advantage by creating corners and nooks of interest with special features and presentations of the store offerings. The premium home theme was rendered in a luxurious home interior palette of finishes on the perimeter walls like brick and wall paper in black and white tones in different combinations across different zones. This palate was carried into the furniture and fixtures as well. The signature New York style is completed in the service areas with bold black and white stripped wall paper, printed plates of Hollywood stars, framed fashion shoots and style tips.
The store's visual merchandising strategy is kept very minimalistic and understated where the fashion statements are presented across the store on stylised mannequins and on feature fixtures.