Arvind store windows offer their festive greetings
By Retail4Growth Bureau | October 23, 2023
The New Arvind store windows beautifully capturing the essence of festivities.
It's that time of the year again when store windows don the festive aura. The Arvind Store has created created these festive window displays for its stores pan India. The displays are aimed at resonating with the diverse cultures spread across different regions in the country. Thus the decor has been tweaked to cater to each regiaon - Pujo in the East Dussehra in the South, Diwali for West and North.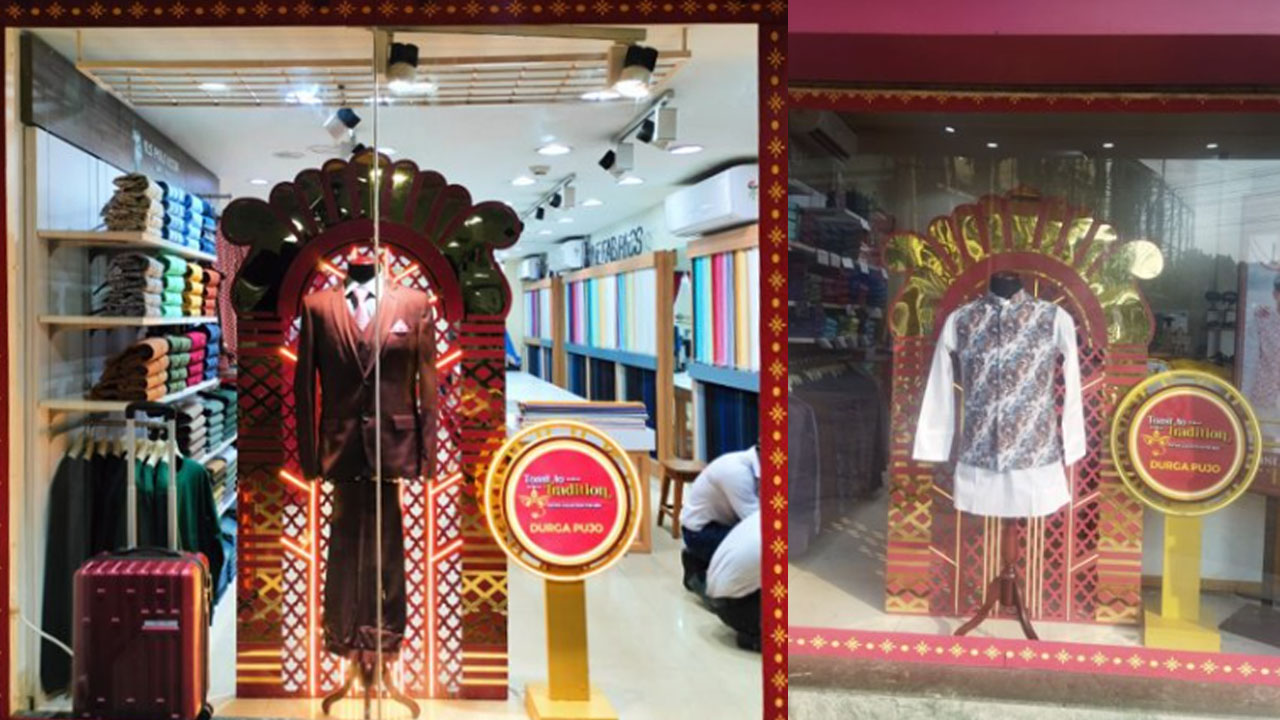 As Sneh Choksi, Manager – National Visual Merchandising, The Arvind Store, informs, a mix of matte maroon background with golden metallic details has been created, accentuated with festive lighting around the display, to strike the right chord among shoppers.
Arvind Limited recently announced the opening of its first luxury store under 'The Arvind Store' concept in Bengaluru. With this store, Karnataka now has 17 Arvind stores.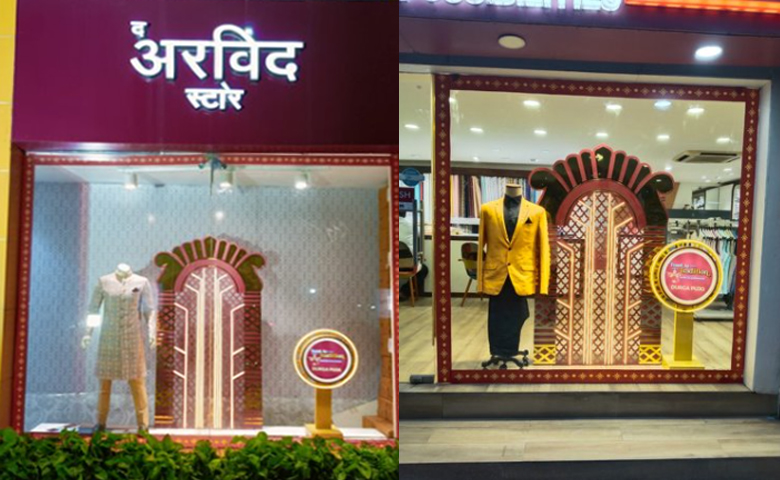 The new store located in Jayanagar was designed to offer an upscale ambience with custom tailoring and ADL - a unique model that allows customers to customize their denims with their size, fit and choice of buttons, rivet, labels, thread colours & their own initials.