Arvind's Creyate marks own retail presence
By Dipanjan Mukherjee | Vjmedia Works | August 26, 2014
Ahmedabad, the home of Arvind, sees the very first Creyate store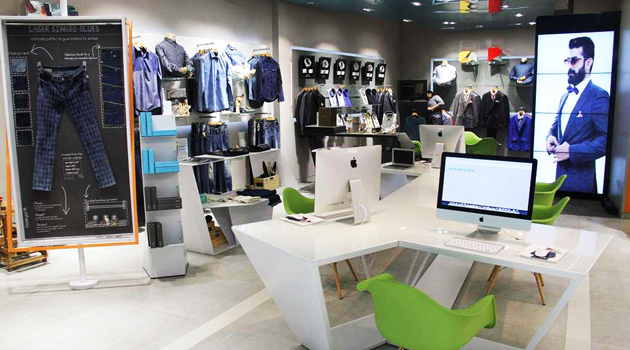 Arvind launched its new brand Creyate with its largest store in Bangalore. The Bangalore Arvind store in Jayanagar introduced Creyate to Arvind patrons and now Creyate is all set to sail on its own. The Creyate concept is a web-based platform. This brainchild of Kulin Lalbhai, Executive Director, Arvind Ltd; lets the customer dress up in an attire of exactly his choice down to the very details.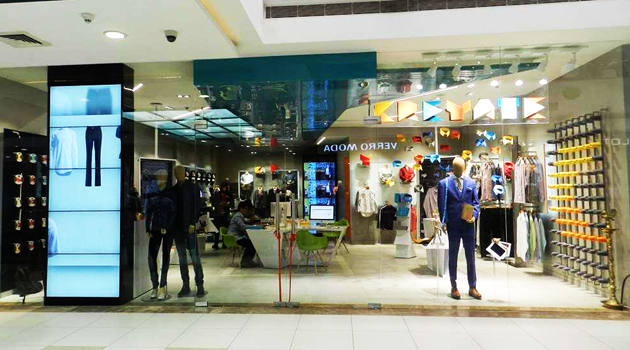 Custom tailoring is a concept well-known for ages and Creyate takes that to a digital level. On a screen, Creyate takes the customers through a process of choosing their fabrics, styles, buttons and every other detail imaginable. If it is a web-based platform, its presence is questionable. But today when retail is moving towards an omni-channel experience, the physical store of Creyate asserts is existence and validates the concept. The Creyate pilot store in Ahmedabad at CG Square has trained stylists operating from the store itself. Customers can walk into the store and get all the guidance they need for their customized premium wear.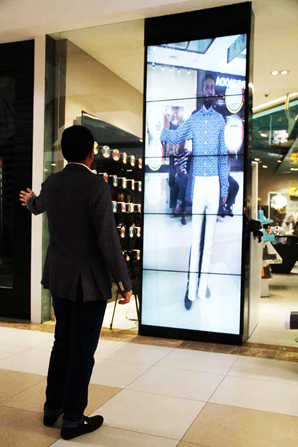 "Brands like Creyate need an offline presence for a seamless retail experience. When we are talking about a premium brand, its status can be asserted with a physical presence. Also, the touch and feel factor of the fabric, which Arvind prides in, can be taken care of at the store. We have swatches of the fabric which the customer can browse through to make an informed decision," said Rahul Tripuraneni, Marketing Head, Creyate.
A perfect fit is what Creyate strives for. It does not believe in any compromises and measure have been taken for the same. The style stewards at the store have undergone a 3-month training in the Japanese style of body measurements where 30 unique measurements are taken. This ensures a perfect fit.
The Creyate store experience, begins at the facade itself with its 10 feet tall digital wall. The wall features a digital application which takes the customer on a brief journey through Creyate. This wall is Creyate's exclusive version of VM needed to entice the customer into the store. This digital wall has been created by Karmatech Mediaworks based out of Delhi using Kinect hardware which lets the customer standing in front of the wall use gestures to experience the world of Creyate.